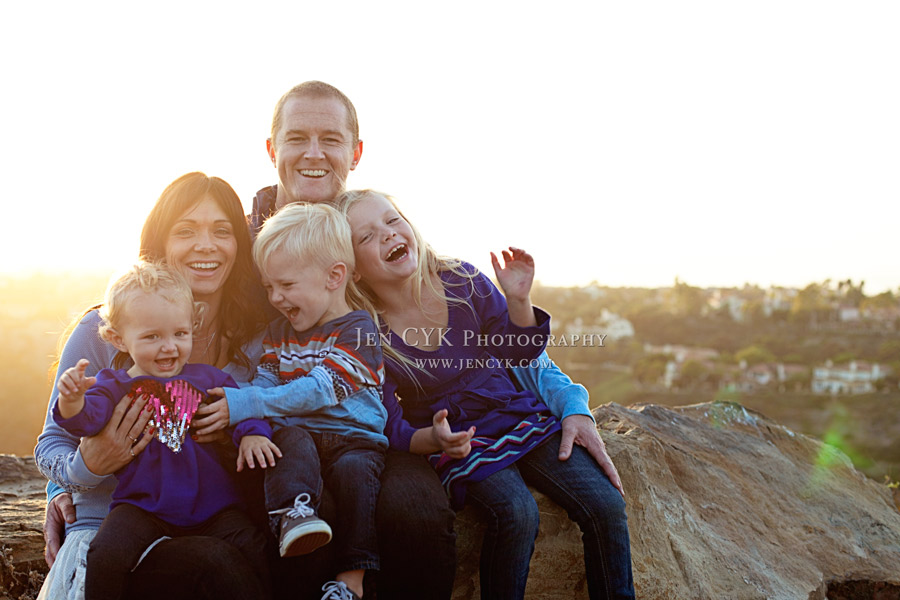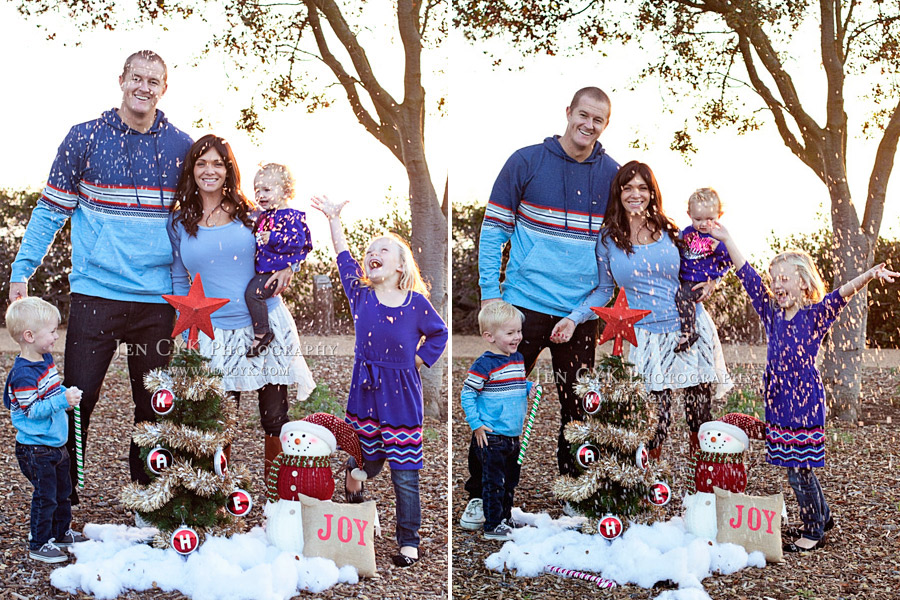 What if Christmas lasted all year every year??!!! That would be ahhhhhhmazing. We could have pumpkin spiced lattes every day. We could listen to Christmas songs on KOST 1035, 365 days a year. Target would always be absurdly busy. So wait, maybe it's a good thing Christmas is only for one month. Two months.
Well guess what, thanks to this beautiful family, it CAN last forever! Remember Ed & Hattie's glorious Newport Beach maternity session (go, now, see it HERE)? So ya, they always take pictures this beautiful. And this session was no exception. Ed & Hattie came up with this awesome spot, that has a fabulous view of the Newport Coast. Rumor has it, when they were first dating, Ed took Hattie here, and happened to take a few pictures, which turned out to be some of their most favorite pictures. How endearing that they wanted to come back, right? Awwwwww love.
So here we go. Their latest family photos. And this creative mama brought along CHRISTMAS! With snow and everything! Look, I know we're closer to Valentines day at this point, but it can be Christmas in our hearts forever. Just come back any day of the year, and look at these pictures, to remind you of the season that once was. Ha. Or just to look at some stunning family photos of everyone's favoite family!