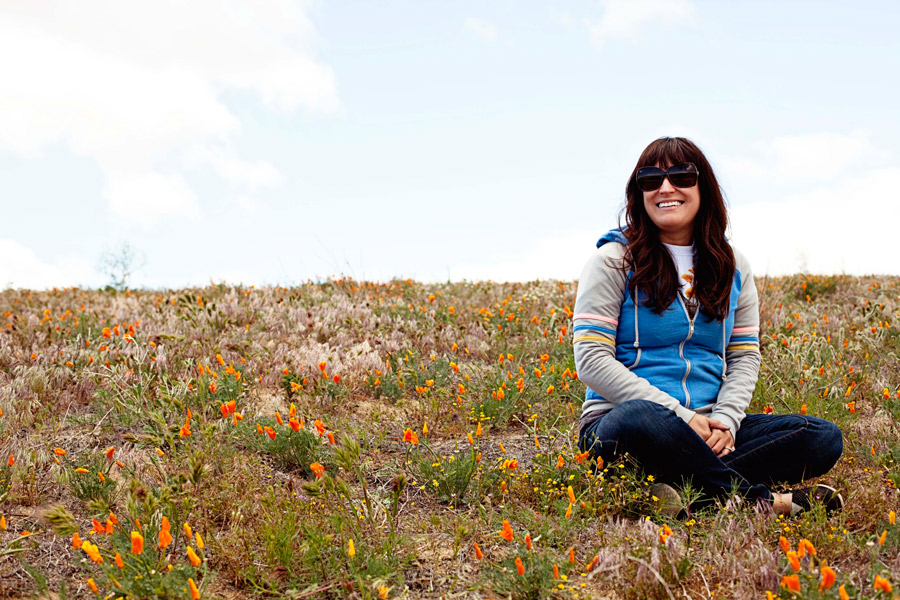 POPPY FIELDS??!!?? Um, yes please!
It's amazing how many great destinations there are here in Southern California, if you're willing to drive a little. So I came across the Antelope Valley Poppy Reserve, and made plans to go immediately.
My bestie and I made the 2 1/2 hour drive out of Orange County. After a long drive on the 5 freeway, the directions tell you to get off at highway 138. Let me tell you, highway 138 is BEAUTIFUL!!!! I felt like we were in another state. We pulled over a few times for some random pictures of the most unexpected/oddball scenes.
But you guys, IT WAS COLD!! I was dying every time I got out of the car. Which was partly my fault for not realizing how much the weather can change in the high desert, and only bringing a thin hoodie. Oops, my bad! :)
So according to the state website, they specifically said "THE POPPIES ARE IN FULL BLOOM." Now I questioned the validity of this, because we haven't had enough rain to create a full bloom of flower fields. But, I chose to trust their assessment.
FALSE. ADVERTISING.
I mean there were poppies. But it wasn't full lush fields of them, like the stock picture on their website. I was not happy! But, none the less, we always make our day road trips a fun adventure.
So if you head out there, some tips:
–DRESS WARM!! Not only is it cold, it's sooooooo windy. Leslie wound up buying a $34 sweatshirt at the gift shop. I chose to freeze because I was not going to pay $34 to be only a little warmer.
–The reserve is a little hike. Wear walking shoes.
–LOOK OUT FOR RATTLESNAKES. Eeeeeeeeek! There are signs EVERYWHERE warning you to look out. I HATE snakes.
–Don't have very high expectations about what you'll see. I think it's almost impossible to see tons of flowers over these last few years, because there just hasn't been enough rain.
But all in all, it's a fun drive. See cool things along the way. Get out of your city for a day. Discover new stuff around you. I only took a few pictures, and most of them were on my iPhone through Instgram. But none the less, here you go! Good times people. Good times.