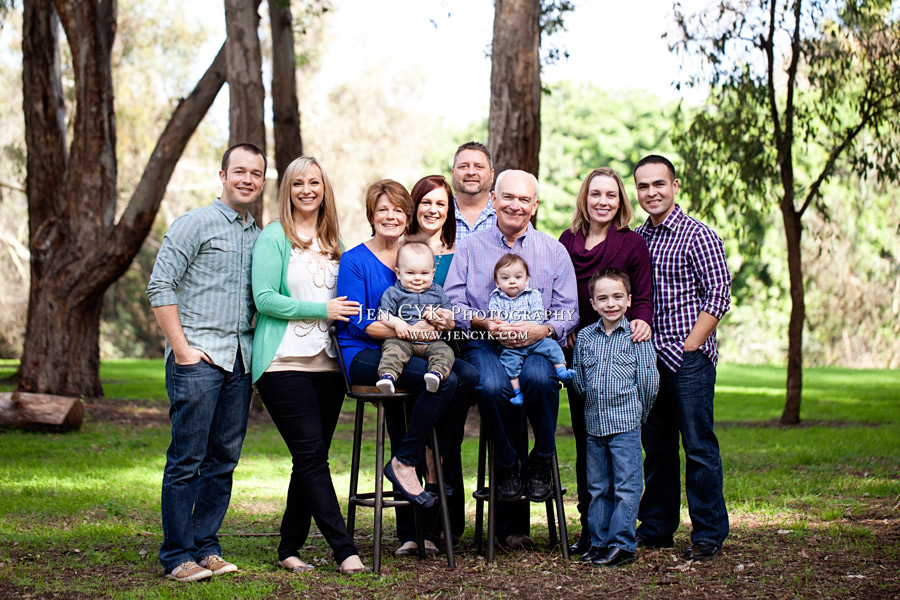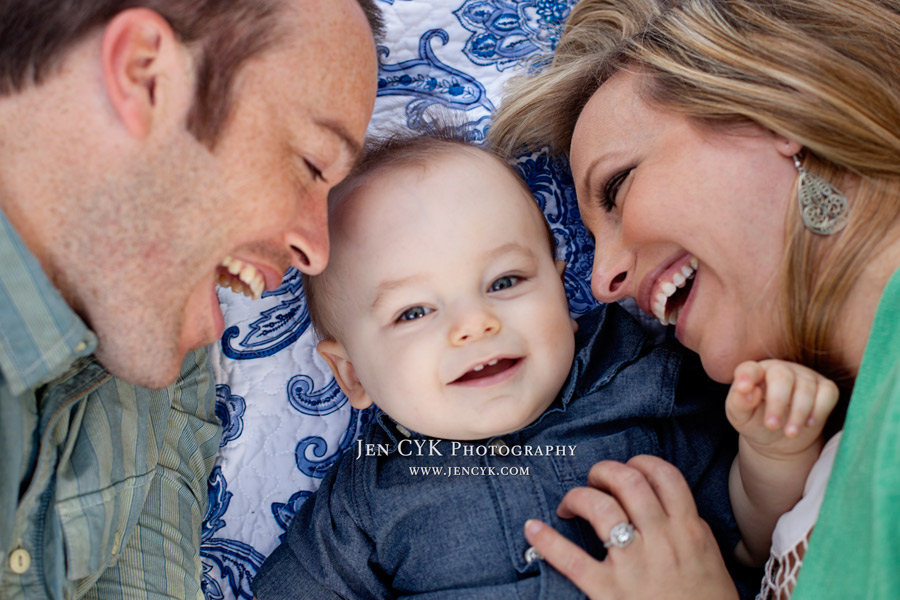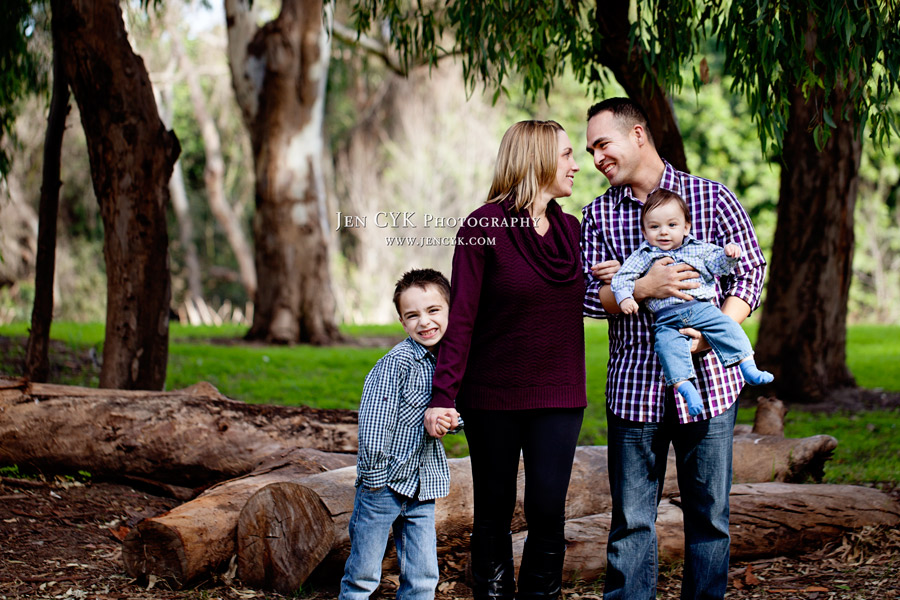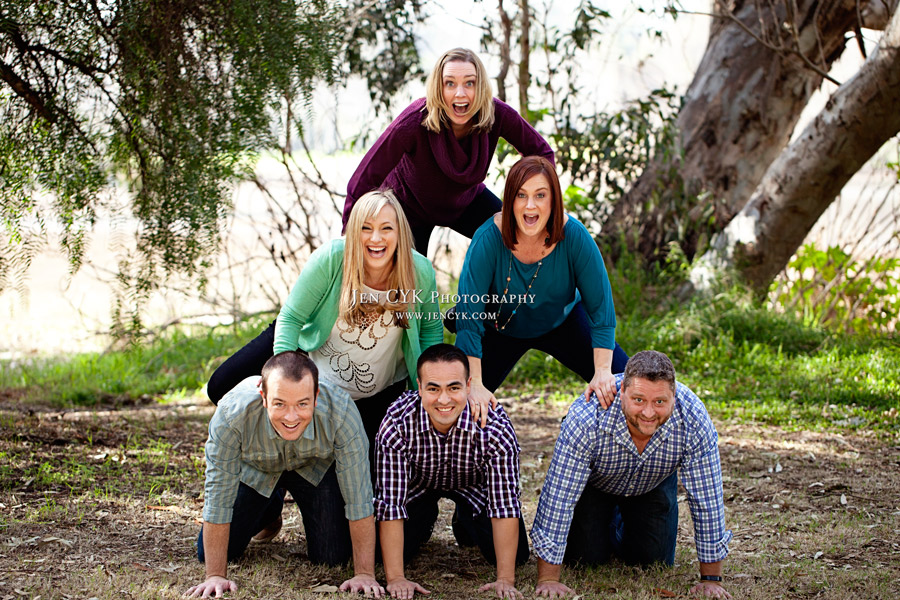 It's a common mishap, not updating the family photos. The last pictures of you on the walls, are with pony tails and braces. Not. Cute. Now, I don't know that this is the case for Dave and Patsi. Patsi is actually pretty good about updating her pictures of the kids & grandkids. But pictures including her and Dave, I don't know. None the less, outside of weddings, they haven't all been together recently to document their clan.
So the kids made it happen as a gift to these sweet parents. We had some fun, some serious, and some kind of embarrassing pictures (see said pyramid). But the thing about being an adult, is you can get away with a lot more embarrassing stuff then you could when you were a kid. Well, maybe you just don't get so embarassed as an adult.
And before we get to the goods, I have to share an email I received from Patsi after our session. "Jen, Sunday was such fun – you do such a great job creating fun. Dave commented on how skilled you are at making people comfortable. I love the pyramid. It is somewhat of a symbol of the relationship of my children and their lovers – they support one another. So, this is to say thank you and to commend you on your great work. I will definitely share YOU with my friends."
Which brings us to the pictures. Pretty. Funny. All around beautiful! I'm so happy they did these. Patsi is the absolute sweetest gal with such a kind of giving heart. I know nothing makes her happier than these kids of hers, their babies, and the love they have as a family!
And if it's your turn to create some gorgeous images of your clan, don't put it off any longer. Those grandbabies are only this age once! Contact me, and I'll help!