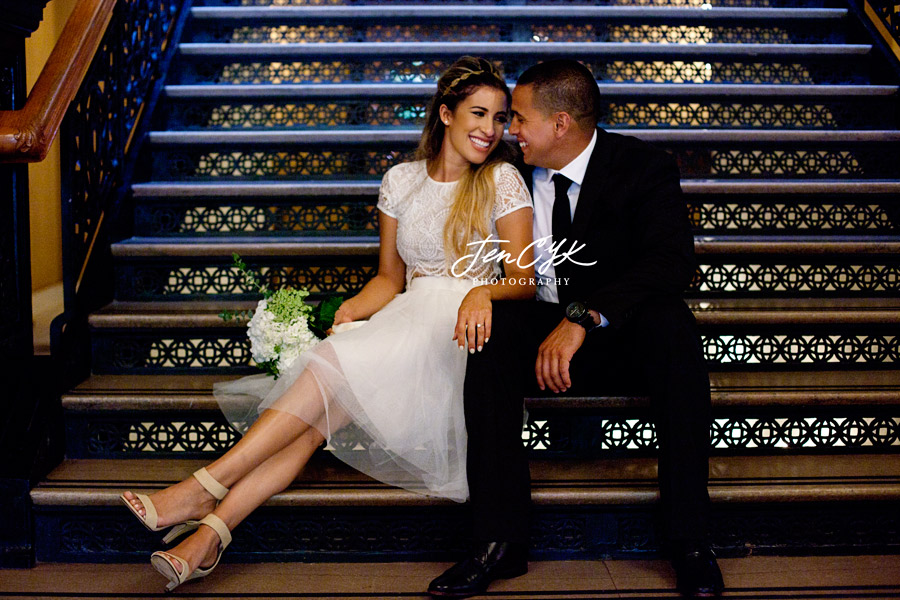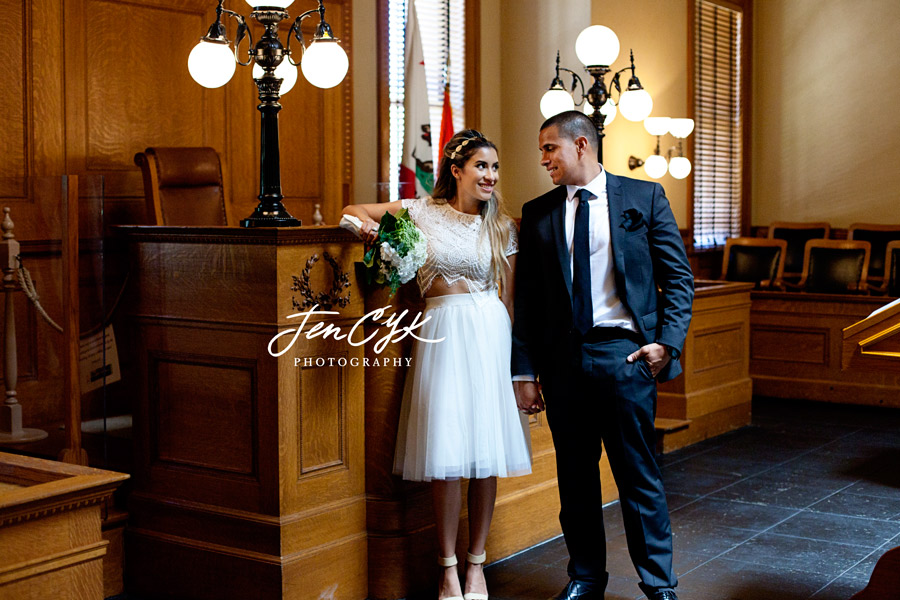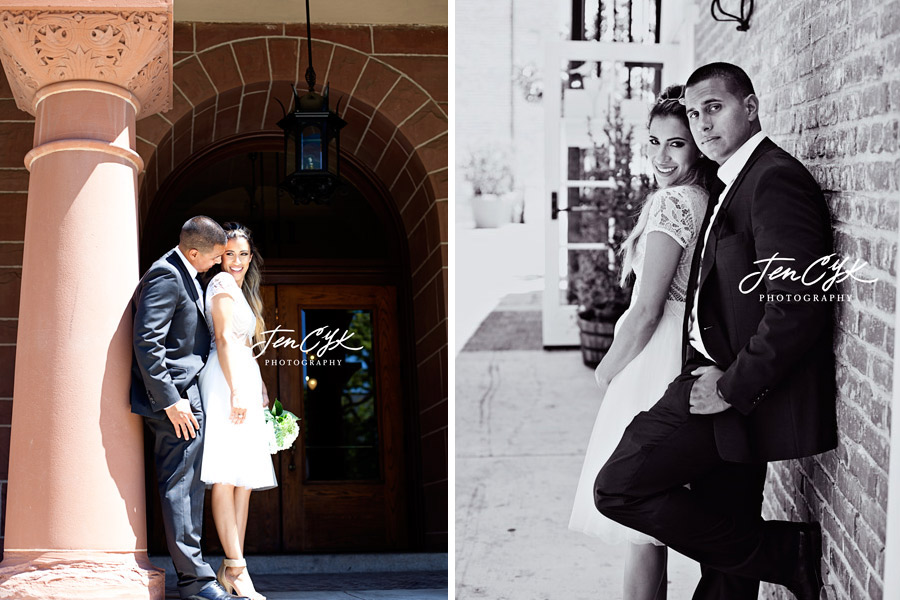 Vicky and Ray brought their family, and said the sweetest vows to each other at the Santa Ana Courthouse in Orange County. Even though so many other people wanted to be there, they decided to have an intimate celebration of how much they love each other. And you guys, IT WAS SO SWEET!
Vicky walked down the aisle to Christina Perri's "A Thousand Years" (which is pretty much the best wedding song EVER)! And her dress, HER DRESS!! I may venture to say this was my most favorite Old Orange County Courthouse wedding dress yet! Eeeeeek!
These gorgeous pictures from their courthouse wedding are absolutely stunning, and they were in love with the result from this lovely day. Cheers to these two, their love, and their little family!
PS…If you or someone you know is thinking about an Old Orange County Courthouse wedding like Vicky and Ray, contact me so you can have STUNNING pictures too! An investment that will make you smile, literally, forever!