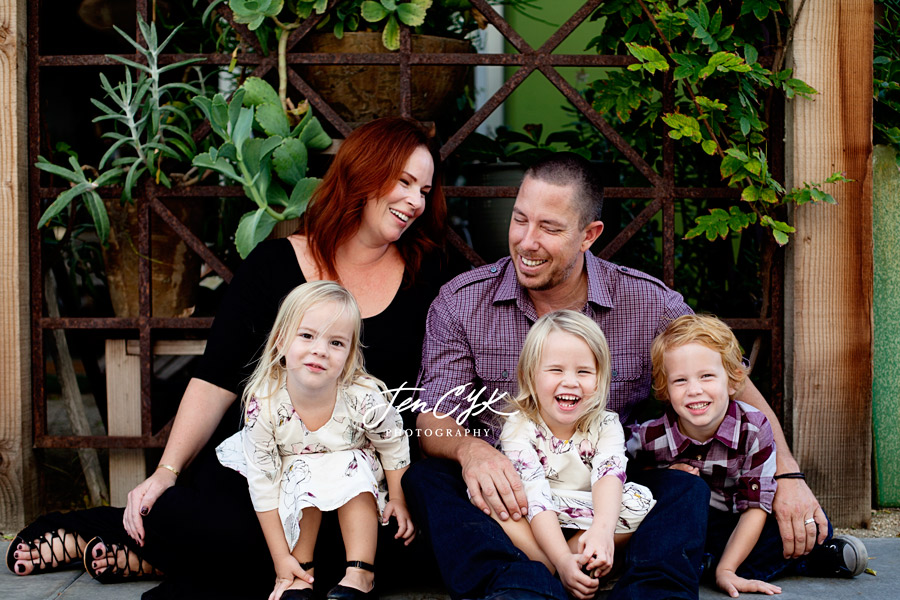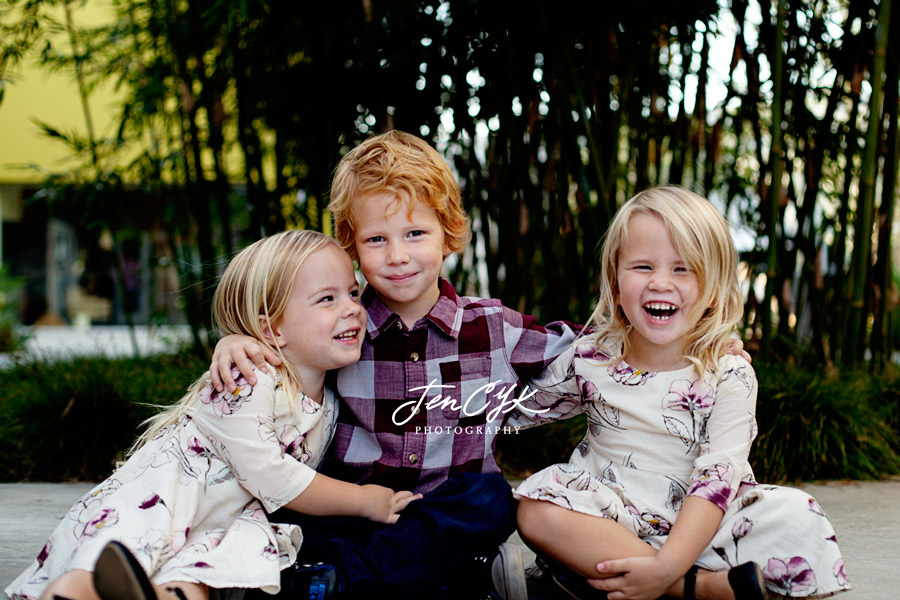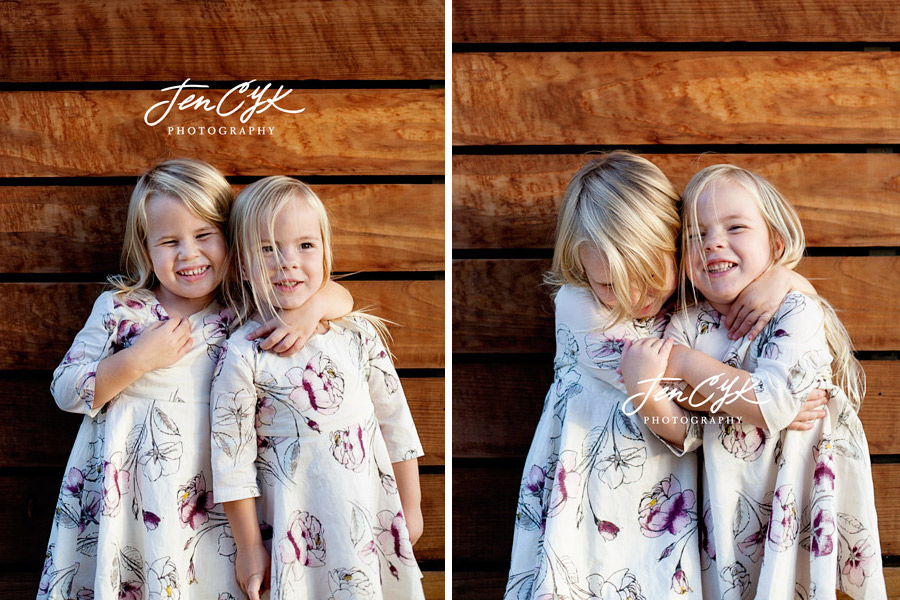 Three kids, that's kind of a large group. But Summer nails it with calmness and grace. I'm always highly impressed when these moms and dads just roll with the punches, have fun, and smile.
Her beautiful little red headed boy, and their two gorgeous twin ladies. They make for some perfect pictures. We spent our hour together and these kids made me laugh. They're full of energy, cute personalities and THESE smiles.
And I found out a little secret about Summer. OMG I hope she doesn't get mad that I'm saying this, but it's amazing. When this stunning mama was 18, she was a hair model for Paul Mitchell. She dug up a picture for me, and no surprise here, she was GORGEOUS (still is, so makes sense). I feel like I met a celebrity, her lovely self, all famous. Hehe.
Loved meeting these two and their three sweet babies. And I love that they have these beautiful pictures of their kids having fun, playing, smiling, and hugging each other. It doesn't get more priceless than that. I hope you have gorgeous pictures too. But if you don't, NOW, now is your chance to contact me and make it happen!