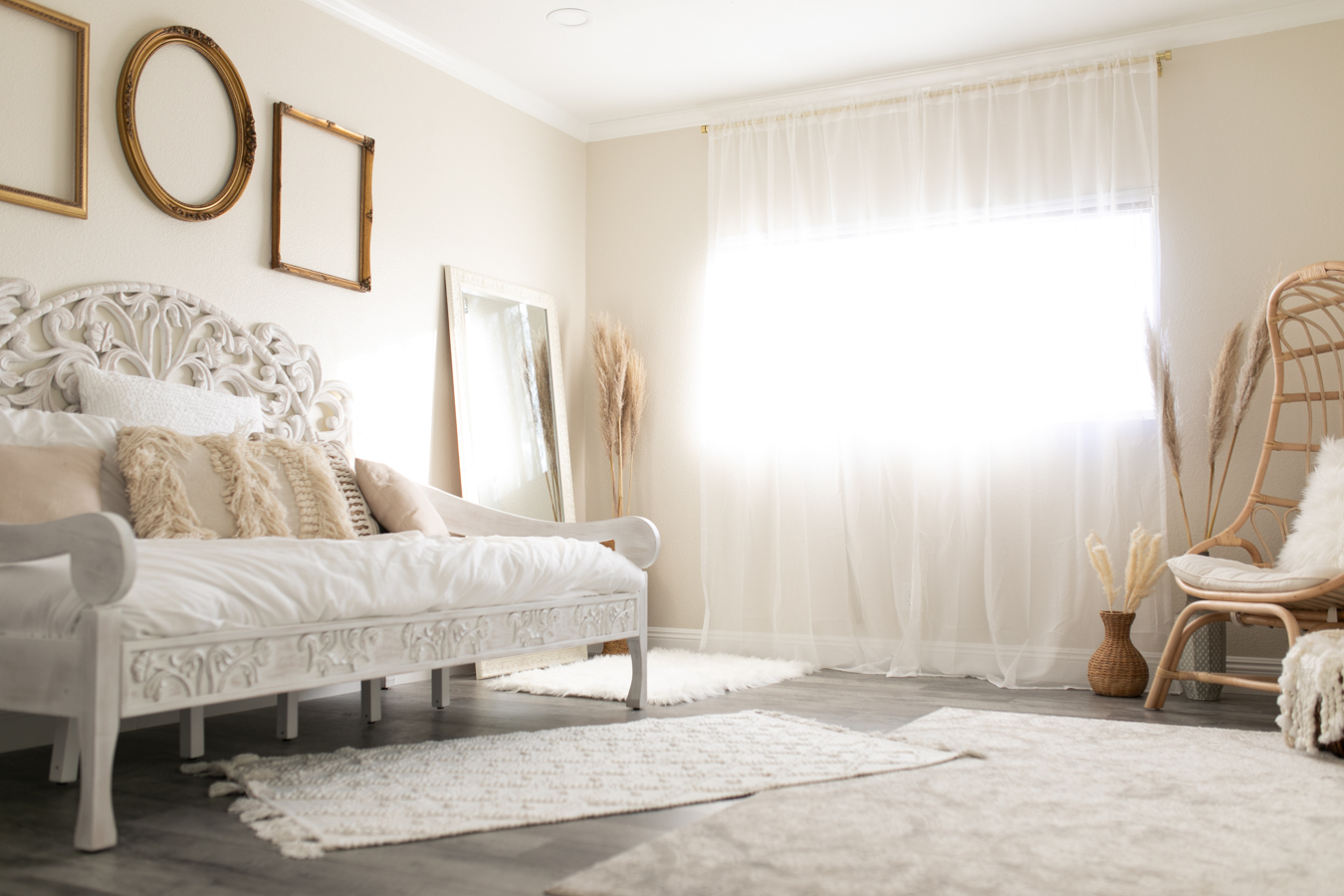 What will you use The Bedroom for? Our beautiful natural light photography studio in Orange County is your ideal place to photograph boudoir pictures. We take cleanliness very seriously, so not only do you walk into a gorgeous photography studio, you can rest assured that you're entering an immaculate environment.
OC photographers love this photo studio for their boudoir shoots. Their clients walk in wowed by the space, which makes them feel safe and comfortable. This intimate photography studio features all neutral backdrops, making editing your photos a dream. And of course the stunning furniture that's been curated to make your sexy photos pop.
If you're not convinced how much you'll love The Bedroom at Spark Studios for your next bridal boudoir photo session, come check us out for yourself! And if you're ready to book this perfect photography studio, you can do that right here.