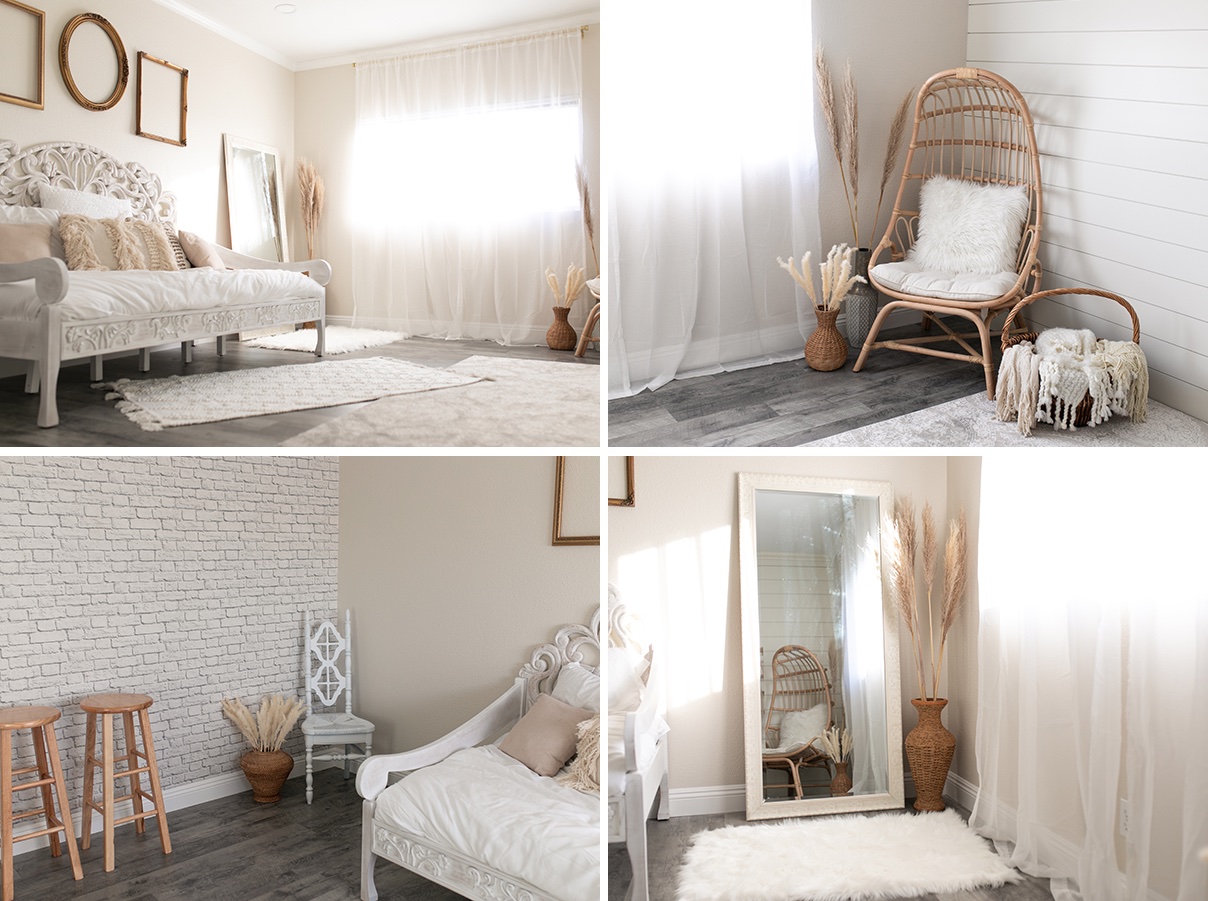 If you're looking for the top photo studio in Orange County or Los Angeles, look no further than Spark Studios! This OC natural light photography studio that's available for rent in Huntington Beach is your neutral dreams come true!
What makes this creative space stellar? Everything from the abundance of natural light to the neutral-colored backdrops and furnishings. We have two photo studios available for you to rent for portrait, branding, and social media content shoots. Or if you photograph kids and families, we're great for that too. We are a safe and clean photo studio for sexy boudoir photoshoots as well. Our Main Studio has a separate room for your hair & makeup artist to create their magic as well.
Visit this impeccable photo studio for rent as soon as you can. Whether you're visiting us from Orange County, LA, or really anywhere in Southern California, we're worth the drive for your photoshoot. We can't wait to meet you, so find all of the details right here!