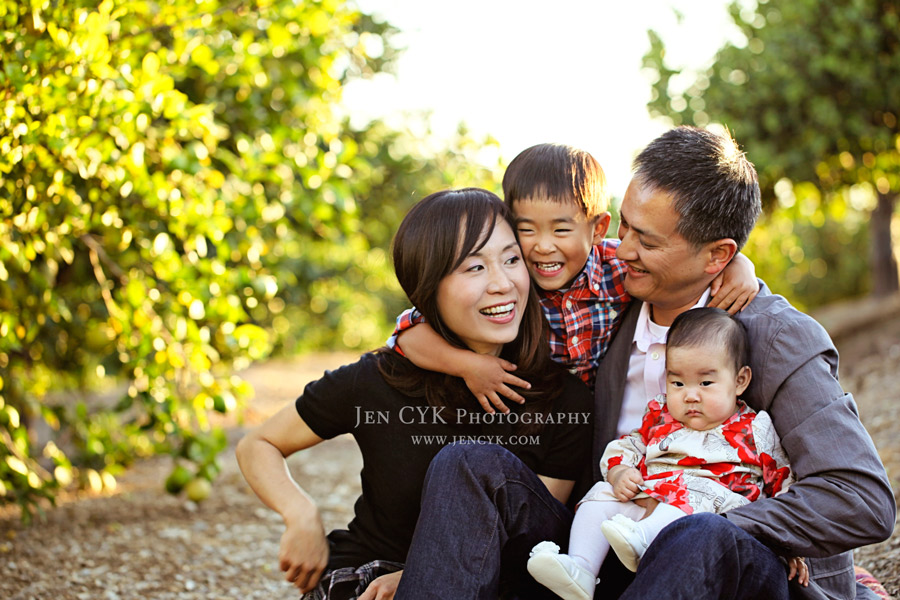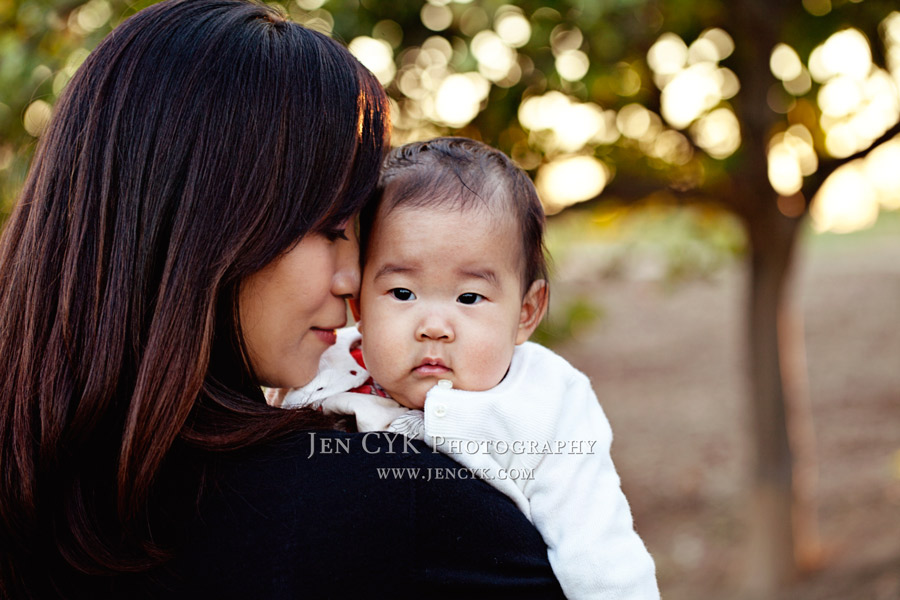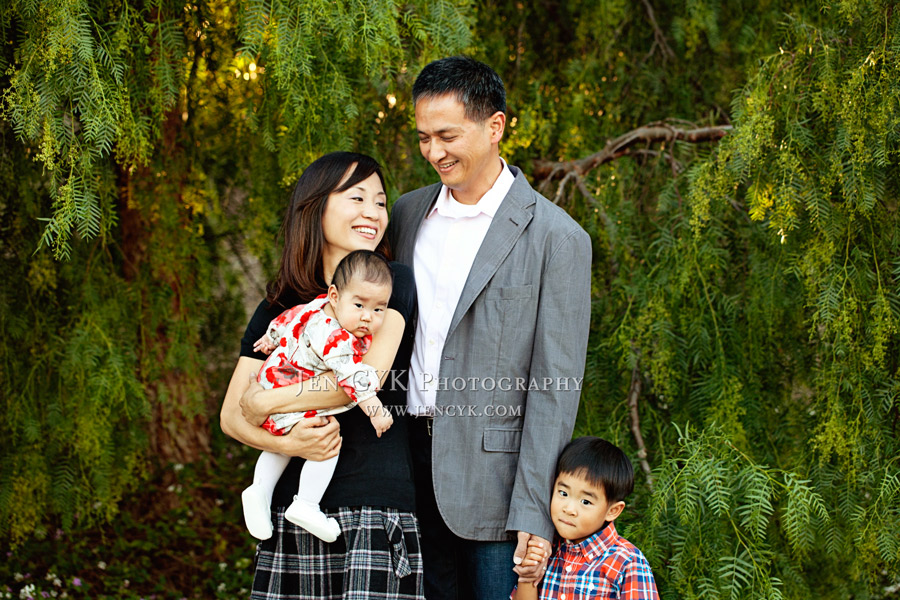 I have this awesome friend Janel (who frequents my blog, hi Janel!!). And Janel has lots of awesome friends too. This would be one of them, Michelle. Janel once told me that her and Michelle like to talk about beautiful pictures. So it was an honor when Michelle was ready for her own family pictures, and asked me to do them. We chose this perfect Orange County orange grove spot. And the light. THE LIGHT!!! It was perfect.
Then there was the little guy. Michelle and Jack's son was happy and smiling the whole time. I wish you could hear his sweetest raspy little voice, it was too cute and if I had a son, I'd want him to have that exact voice. Michelle said it's because he likes to speak "very loud," but I think it's just part of his cute and smiley personality.  And my final endearing observation about this family, is how much Jack loves having a little girl. He's super affectionate with her, in the absolute sweetest way. All around lovely.
These pictures definitely convey that, so enjoy!