I was sitting at lunch by myself, in a busy restaurant. I looked around at the faces surounding me, and wondered what each of these individuals were battling at that moment. Cancer, death, loss of a child, broken heart, abuse, and the list goes on. Looking at them in this public setting, you would probably never know if they were facing adversity. But they very well may have been. I wondered, how do they handle it?
That particular day, I decided I wanted to tell some stories, in a different way than I usually do. My stories are typically told through pictures, from the happiest moments of life. But we all have hardships and struggles, and those are milestone moments too, especially how you handle them. Within tragedy, there's so many incredible achievements to celebrate, both big ones and small ones.
Here is someone's story. May you smile more at the strangers around you, because you don't know what they face when they get home.
****
It's been two weeks since you gave birth to your first baby. He's seriously incredible. You're in love with this new life, like you could never have imagined. Sure, your sleep has changed, and you're wiping a lot of poop off an adorable baby butt. And you probably got sprayed a few times with some pee. But what's a little pee in your hair? It's worth it, every second, no question.
You carried this life in your belly for nine months. You got to know him so well, considering you haven't even seen his face yet. You and your husband talked for hours about your travel plans once he arrives. Your new little family is going to explore the world. Nature, other countries, everything. You're going to encourage him to try everything. To be open to new experiences. To be open-minded.
You've texted with your friends who have babies that are close to your son's age, making plans for future play dates. Smiling about how your kids are going to be BFFs as they grow up together. Maybe they'll even marry each other. The possibilities are endless!
You're looking forward to returning to your successful career, since you've worked endlessly for years to reach where you are. But that's months away, so you'll think about that later (and who's going to take care of this little guy).
He's two weeks old today. You're still settling into the routine of this whole motherhood venture, but you feel good and it's going well. The clock says 6:15pm as you, your baby's daddy, and his Nana are relaxing while the little guy eats.
Your pediatrician calls. AT 6:15pm. Crap. This can't be good. You're going to let her leave a message, but your husband tells you to pick it up.
That's when she says it. Your son's newborn tests came back (you know, the ones they do on every newborn at the hospital, but things don't usually come up, so you threw away the pamphlet they gave you as you checked out). He has tested positive for two mutations of Cystic Fibrosis.
YOUR SON HAS CYSTIC FIBROSIS.
You. Are. Speechless.
Tears immediately begin to steam down your face. They don't stop. For the last two weeks, you've been getting to know a perfect little baby. You haven't seen any obvious signs of something being wrong. You can't fathom how this is even possible.
At that moment, you have no idea how your life will change. Forever. The life you thought about, talked about, planned for, and dreamed of, will not be what you imagined. So you take a minute to pull yourself together. You know absolutely no details about this disease. Why would you? You've never had to deal with it.
So you Google it. First thing that comes up is the Cystic Fibrosis Foundation (www.cff.org). This is what they tell you:
"Cystic fibrosis is an inherited chronic disease that affects the lungs and digestive system of about 30,000 children and adults in the United States (70,000 worldwide). A defective gene and its protein product cause the body to produce unusually thick, sticky mucus that:
Clogs the lungs and leads to life-threatening lung infections; and

Obstructs the pancreas and stops natural enzymes from helping the body break down and absorb food.
In the 1950s, few children with cystic fibrosis lived to attend elementary school. Today, advances in research and medical treatments have further enhanced and extended life for children and adults with CF. Many people with the disease can now expect to live into their 30s, 40s and beyond." *
Are they really saying that my son may not live past his 40s?
Yes. They are.
Meet Stephanie. This is her story. This is her son's story.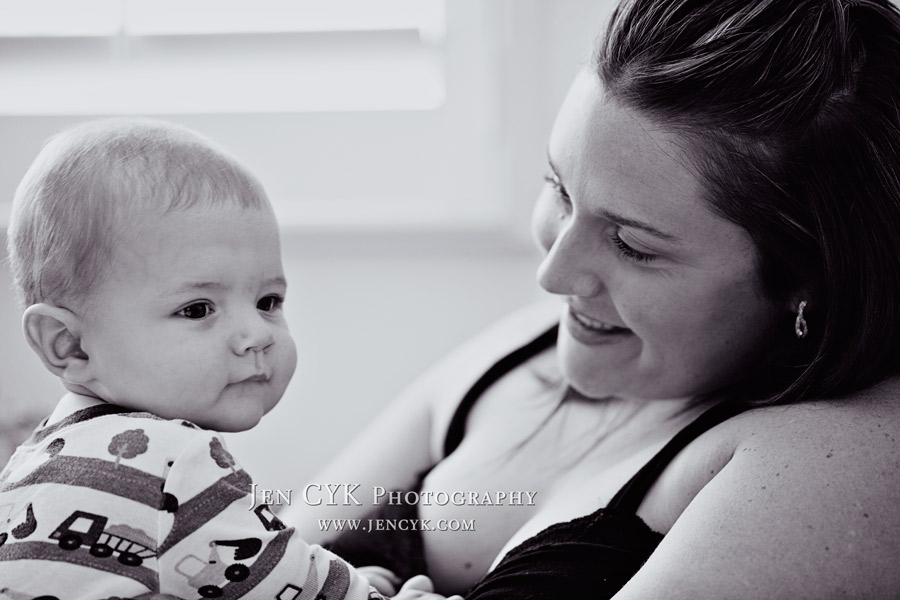 You never know what adversity you'll face in your lifetime. And you certainly don't know how you'll choose to handle it. Stephanie has made the choice to handle it with grace and strength, each day of this altered adventure she is on.
This is a story about hope and reacting in the best possible way to life's curve balls. This story is to let you know that YOU are not alone. Whatever your adversity is today, I hope you choose to walk through it as elegantly as Stephanie does.
Her days are filled with an intensive routine that begins at 4:30am. Every. Day. Without these routines, her son would not be able to function as decently as he does. Without a timed schedule, she would have no way to remember what step of the routine she's on.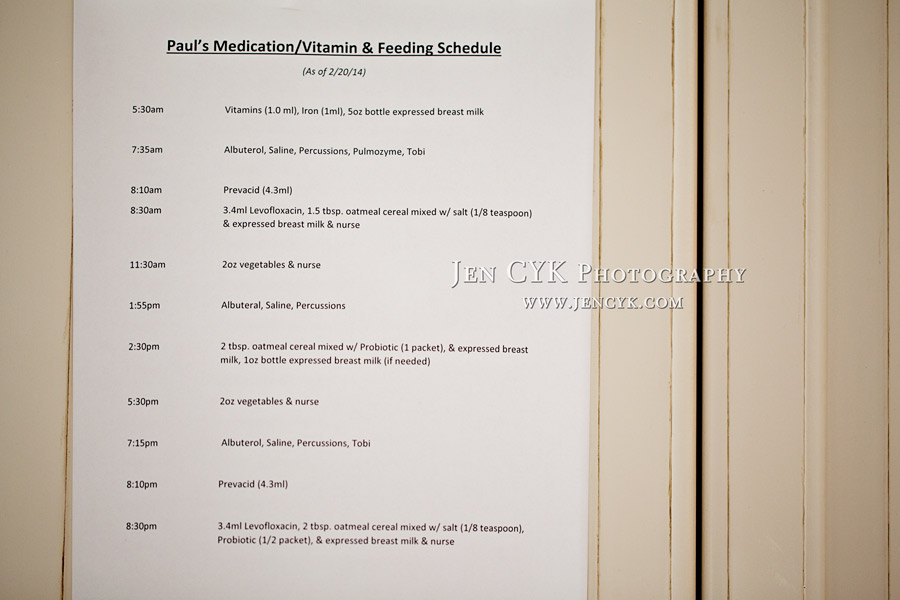 Thirteen medications a day. Breathing treatments. Multiple feedings. Diaper changes that never end. And that's just the morning routine. Add in the doctors visits, battles with insurance companies, appointment scheduling, and the sleep that is needed. Welcome to this family's world.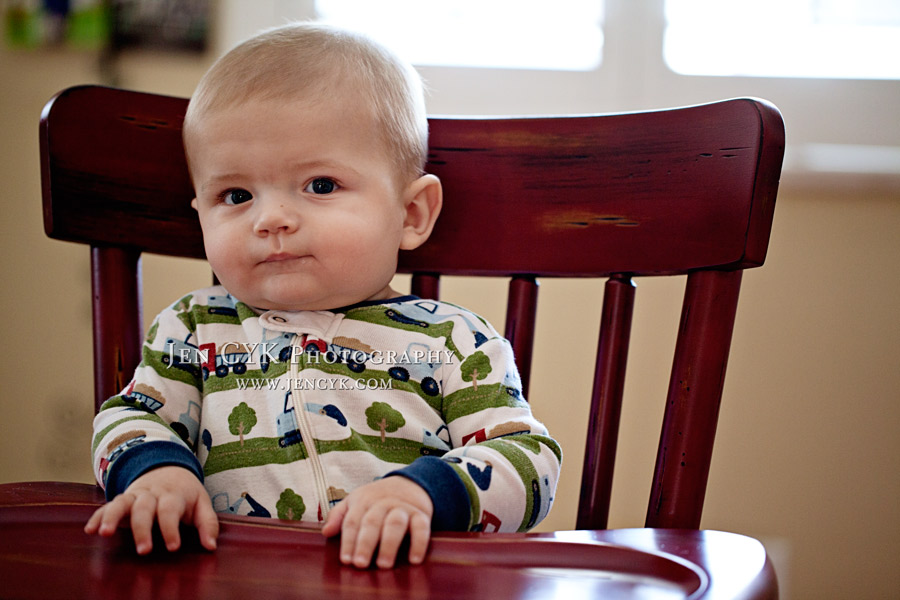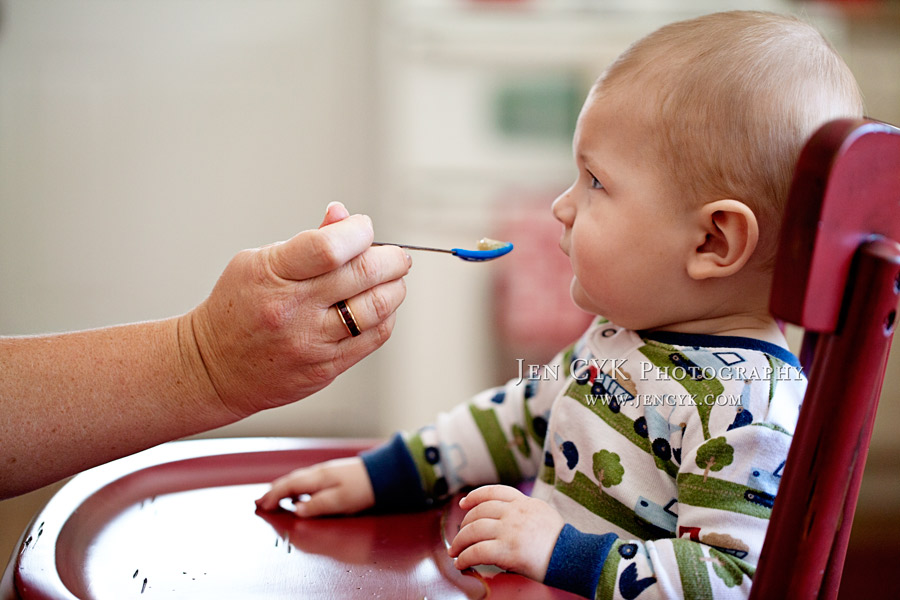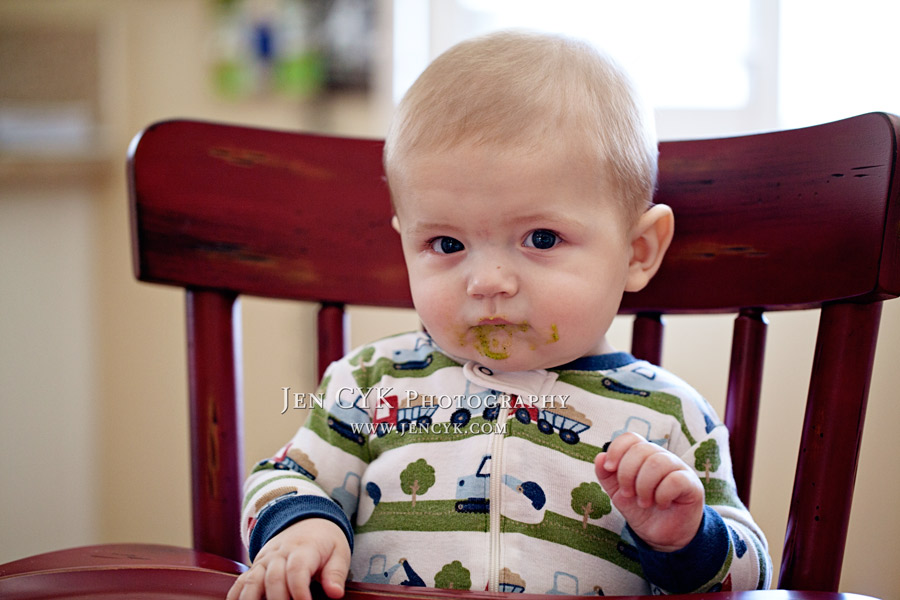 Keeping to these routines doesn't allow much time outside of their home. Her home is her safe place, and she's grateful to live in a place that she loves. Because of this, some of her and her son's sweetest moments happen here. Playtime, nursing, baths, Cat In The Hat readings. Just like any other mama, these are moments that Stephanie smiles about.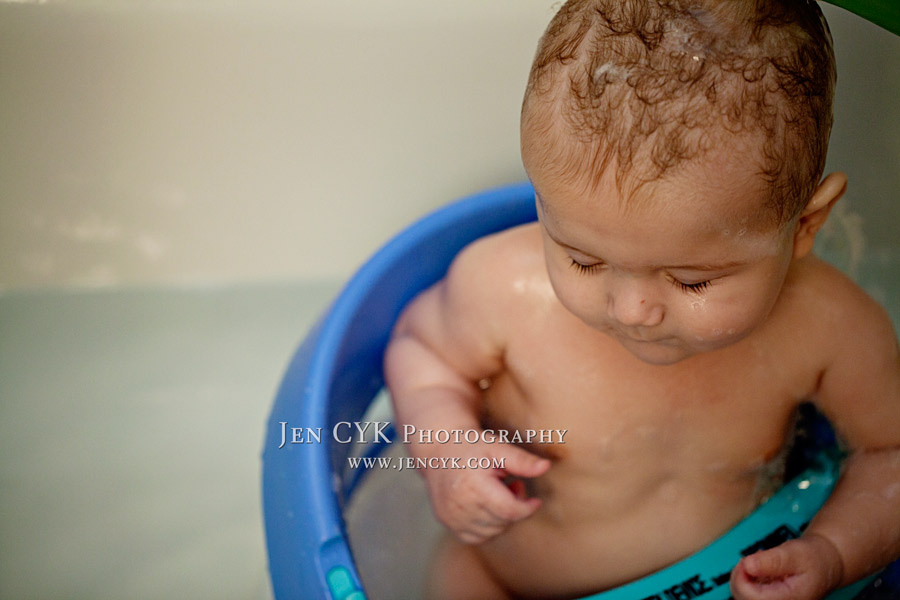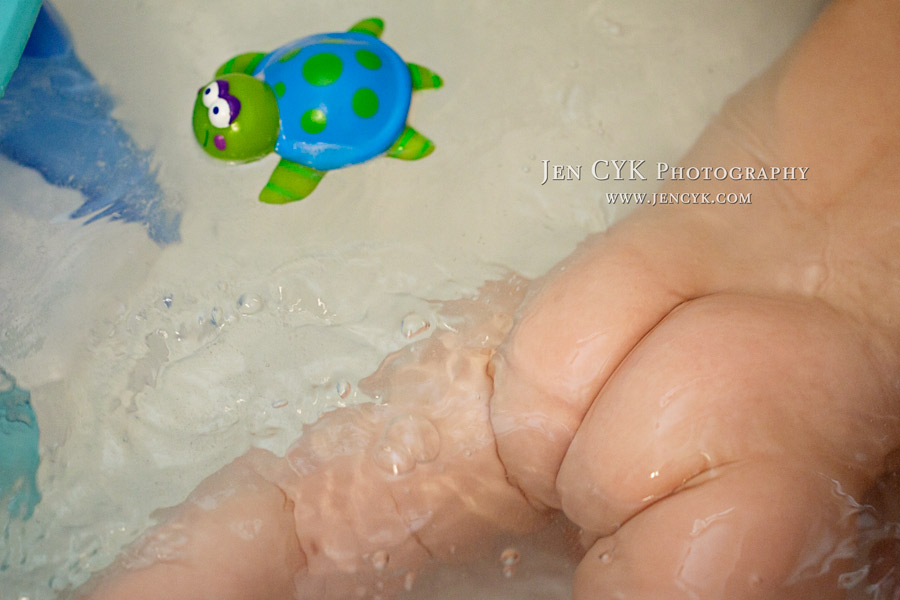 I spent a few hours with Stephanie to catch a glimpse of what an average day looks like for her. While she describes life as often very isolated, she remains hopeful, and somehow amazingly sane. Honestly, I was mentally a bit tired when I left. I point this out simply to say that Stephanie does this each day, with a smile on her face and a strong, but calm demeanor.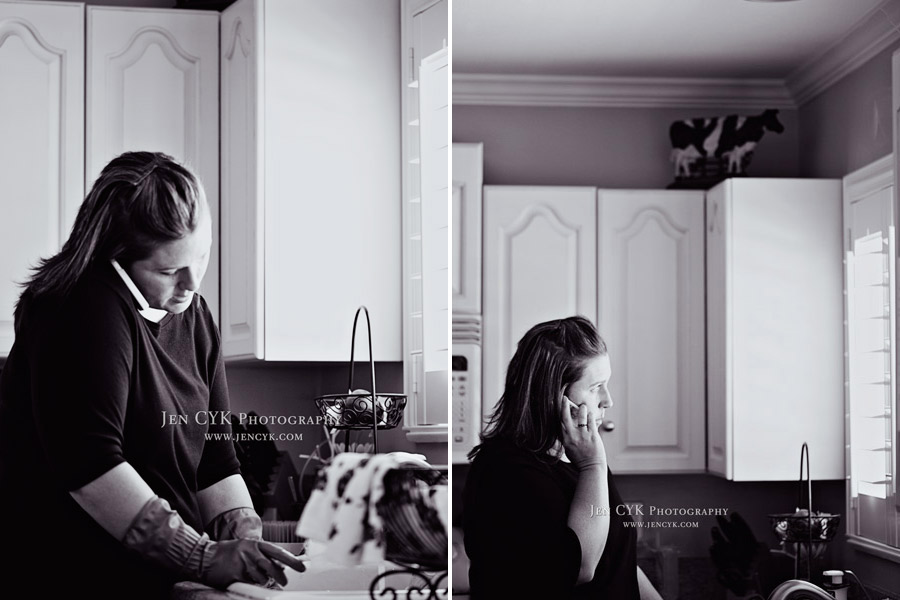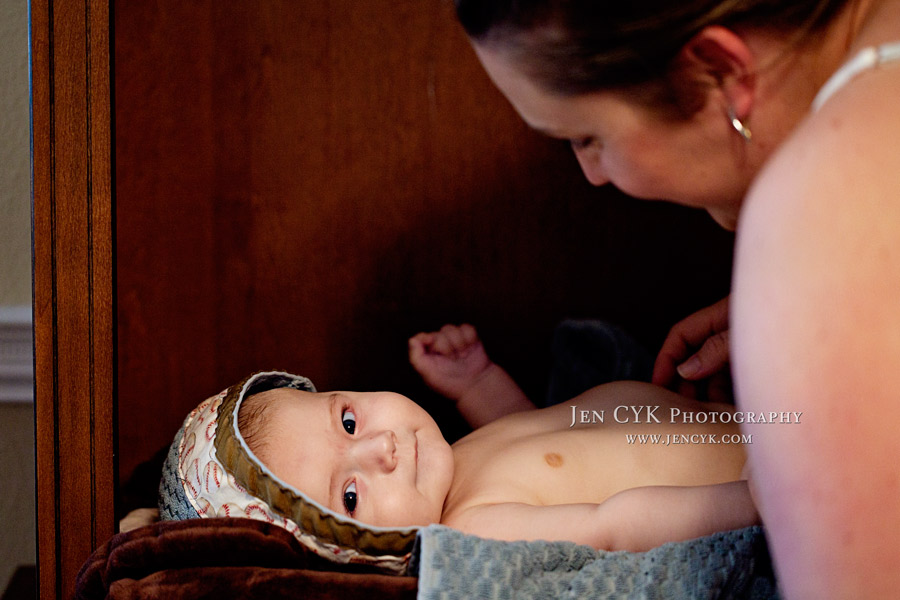 How does she do it? How does she not have a breakdown regularly (because let's be honest, I probably would). She said it's futile. It doesn't get her anywhere. Being stressed and upset does not help her one bit. So she simply gets through it. With the help of her husband, they consistently remain calm and work together to make their son's life as comfortable and successful as it can be.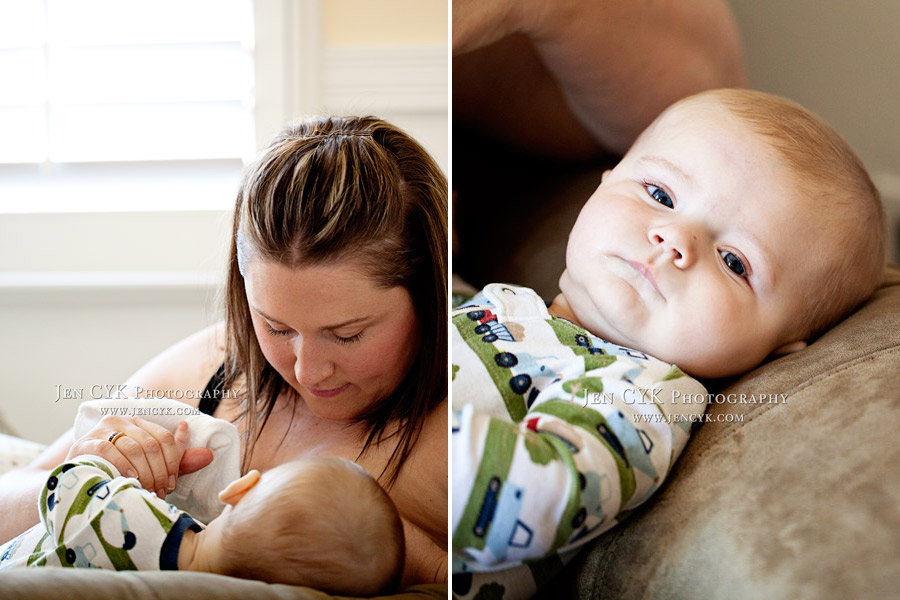 What about the everyday things that every stay at home mom does? Playdates. Having friends over. Lunching with other moms. Well, she doesn't do that. Unfortunately, children with cystic fibrosis must be EXTREMELY cautious around other children. If another child is sick, and her son were exposed, the results could send him to the hospital where he would likely be admitted.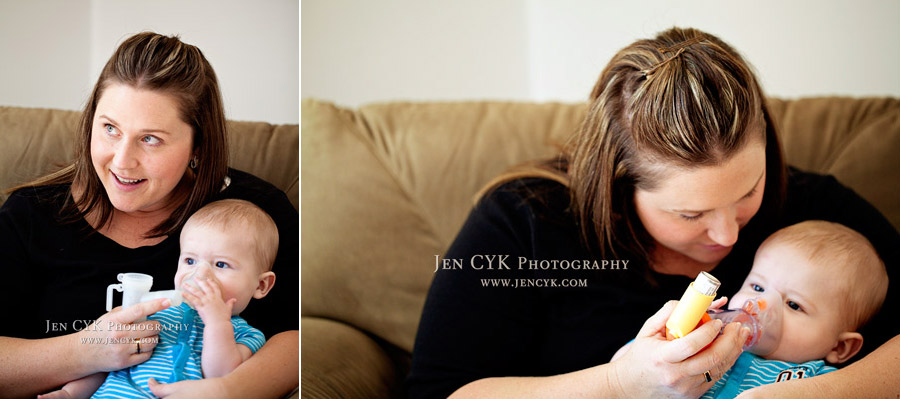 What about daycare or school when he gets older? They have yet to figure that part out. Her son can't be in a class with 28 other children and endless strains of germs. A minor cold for any other child could turn into a severe health risk for her son.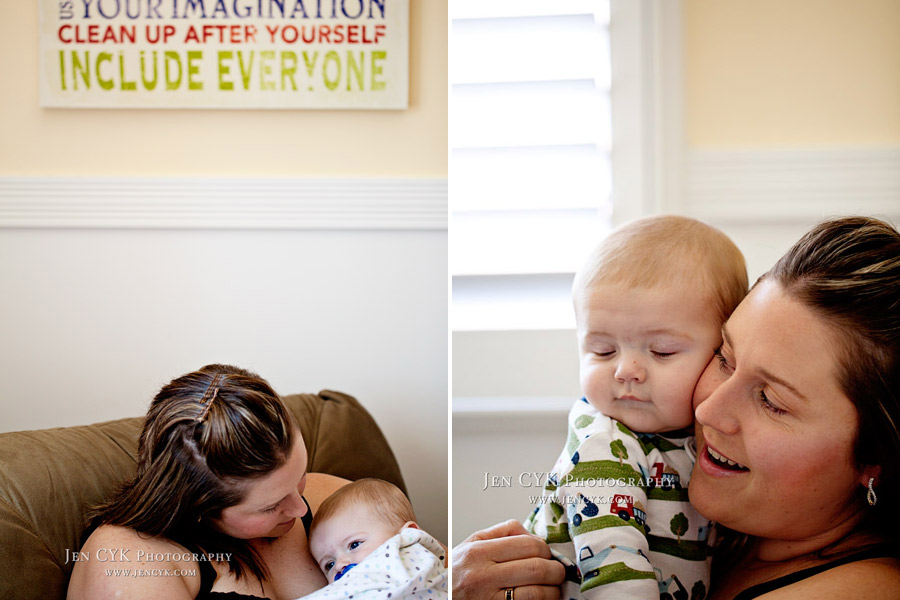 Date nights for her and her husband are a challenge. Stephanie's mother and mother-in-law are two of the people that know the details of what it takes to care for her son, and what to do if something happens. Regular babysitters are not an option to take on this responsibility.
Alone time for Stephanie? Few and far between. Friends tell her that she should get out more. And yes, she agrees. But right now, circumstances do not allow that. The most supportive thing people can do is be compassionate, patient, and understanding of their unique situation.
When her friends have healthy babies, is she resentful of them? Absolutely not. She is happy for them, as anyone would be. Does she dream that her baby didn't have this awful disease? Of course she does. Is she thankful for the little life she gave birth to regardless of his diagnosis? Yes!
Why does her son have Cystic Fibrosis? Unknown to them, both Stephanie and her husband were carriers of the CF gene, that was passed along to their son. It's common that many people actually have this gene, and that's fine. But it's not as common that both parents carry it. And that is the reason why their son was born with Cystic Fibrosis.
Is there a cure for CF? No, as of now there is not. There have been many advances in medicine that have extended the lives of people living with CF. But currently, no cure exists.
Stephanie adores her son. While his diagnosis creates far more obstacles than most children face, it doesn't change a mother's love.
When you look at baby Paul, you honestly would not know he is living with Cystic Fibrosis. He is happy, adorable, and full of personality. He's a fighter just like his mama. While he has no words yet (I mean he's only seven months old), he proves that he's one tough cookie as he goes through each obstacle that life has already given him. He smiles and laughs, despite the pricking, the medications, and all of the other things that babies his age shouldn't have to experience.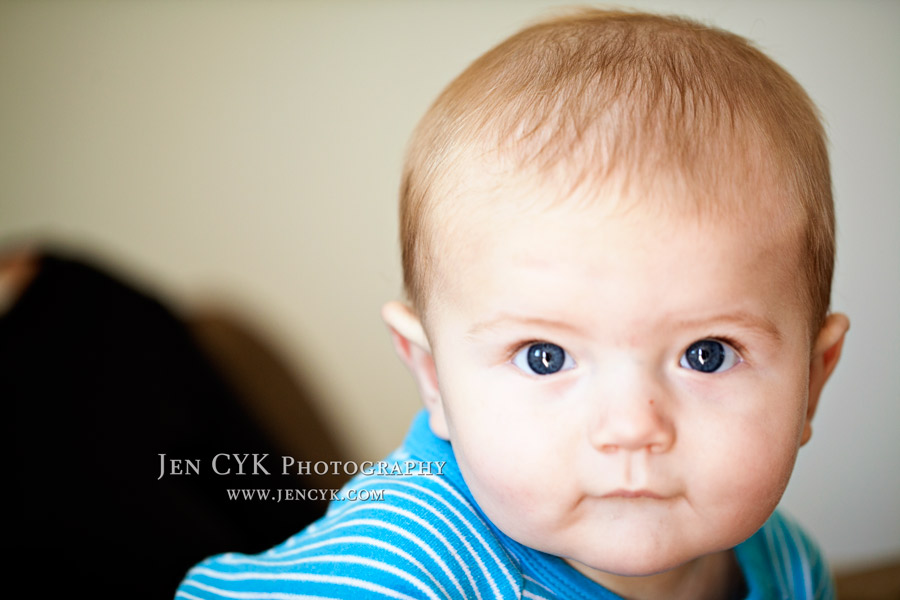 What adversity do you face today? How will you choose to handle it? Will you be full of hope, and walk through these challenges with grace? May Stephanie be an inspiration for you to do exactly that. Because at the end of the day, some things in life are worth it, without question.
*Source: Cystic Fibrosis Foundation // www.cff.org