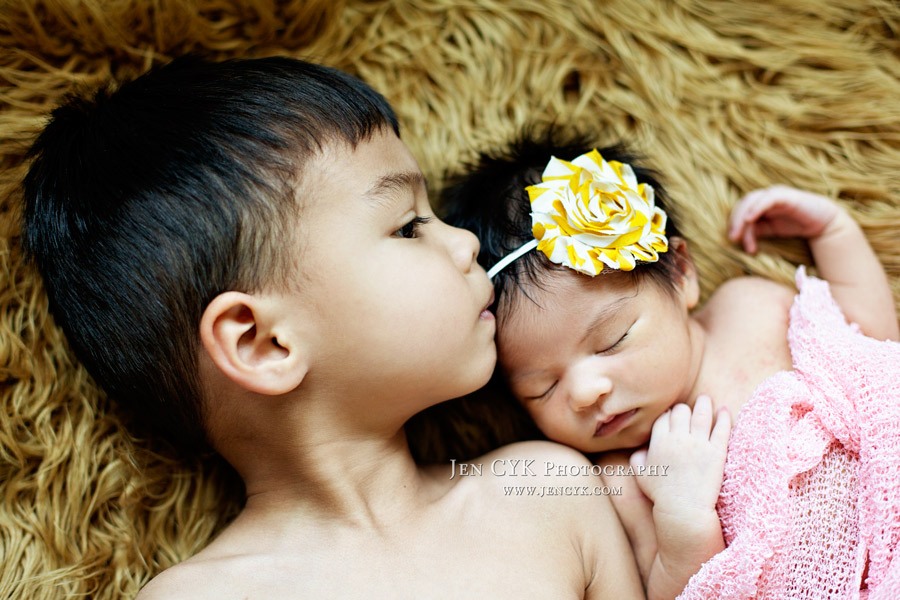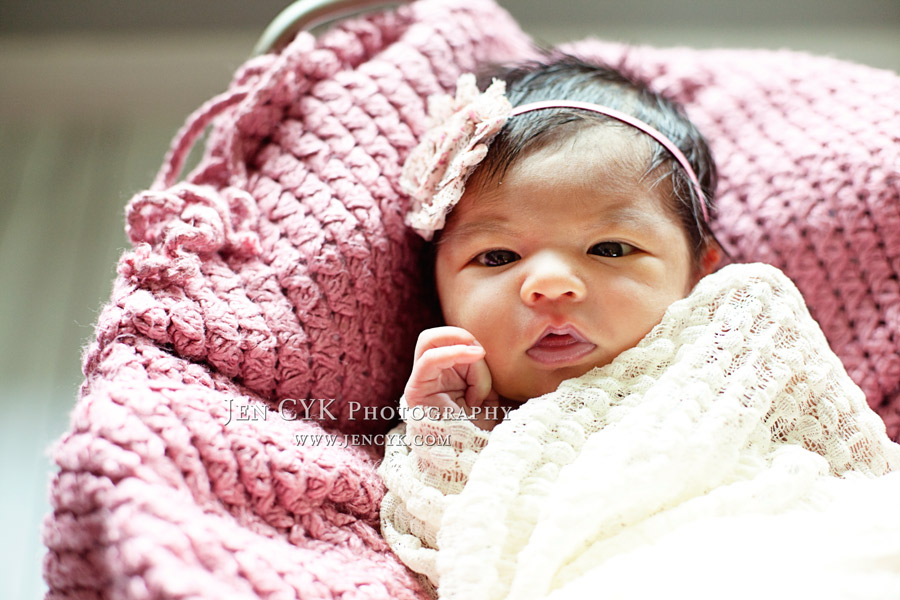 I know it's a little silly to be jealous of a newborn's eyelashes, but I can't help it. I mean just LOOK at this little girl!! Gail and Matthew moved from a family of three, to a family of four. Their son is the cutest (and if you would like to hear pretty much any song from Mary Poppins, he's your guy, just ask), and this little girl was bound to be just as incredibly cute.
So a few days after she was born, I came to meet her, her gorgeous hair, and her stunning lashes. Love when parents make the time and investment, into capturing their little teeny tiny babies at the beginning of their lives. They'll never be this small again, but thanks to newborn pictures, you'll vividly remember them this tiny, for-ev-er.
So I spent a couple hours with this family, taking pictures of kid #2. Gail is AWESOME! She's a nurse, but says other people's newborns make her nervous! Which seems odd to me, because she has made the transition from one baby to two, so gracefully and is such a loving and gentle mama. You mamas make me smile. :)
So here she is, the little girl and her lashes…may those lashes last forever!