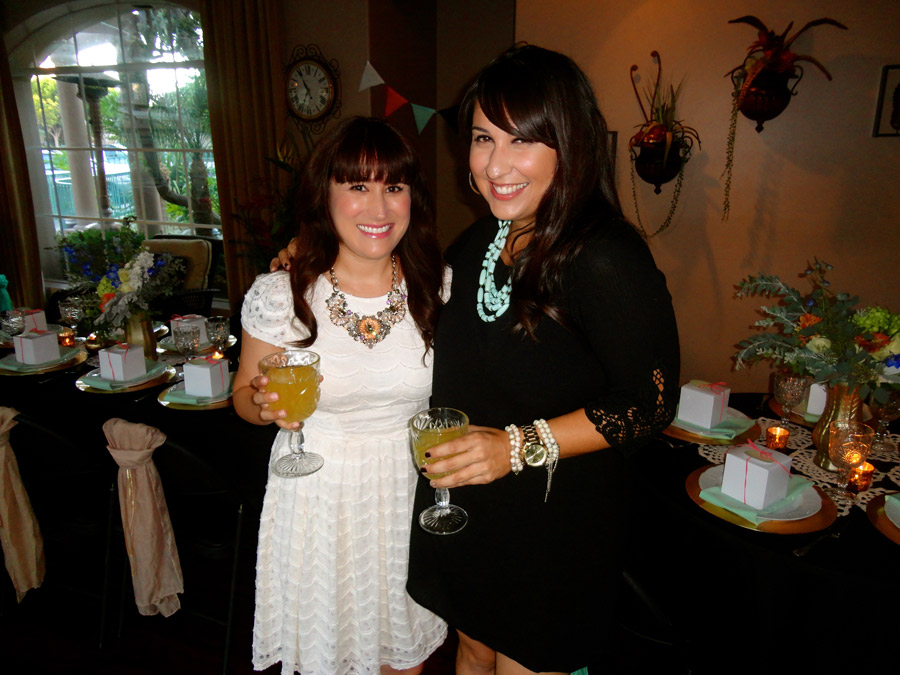 This weekend I hosted a bridal shower for my best friend, because I'm the Maid Of Honor in her wedding (that would be me up there on the right, and Leslie on the left, for those of you that still don't even know what I look like). And it just so happened to be the BEST, bridal shower ever. You may not know this, but I host like A LOT of showers. In part because I'm really good at it, and in part because I do have a lot of friends. Annnnnnnnd, I'm kind of a control freak. So you know what, I just go on and take over. And look, no one ever complains.
So the goal was for this to be a fun girls night out. I tried to keep that in mind with every bit of planning. It all came together so perfectly. I couldn't have been happier, and neither could she.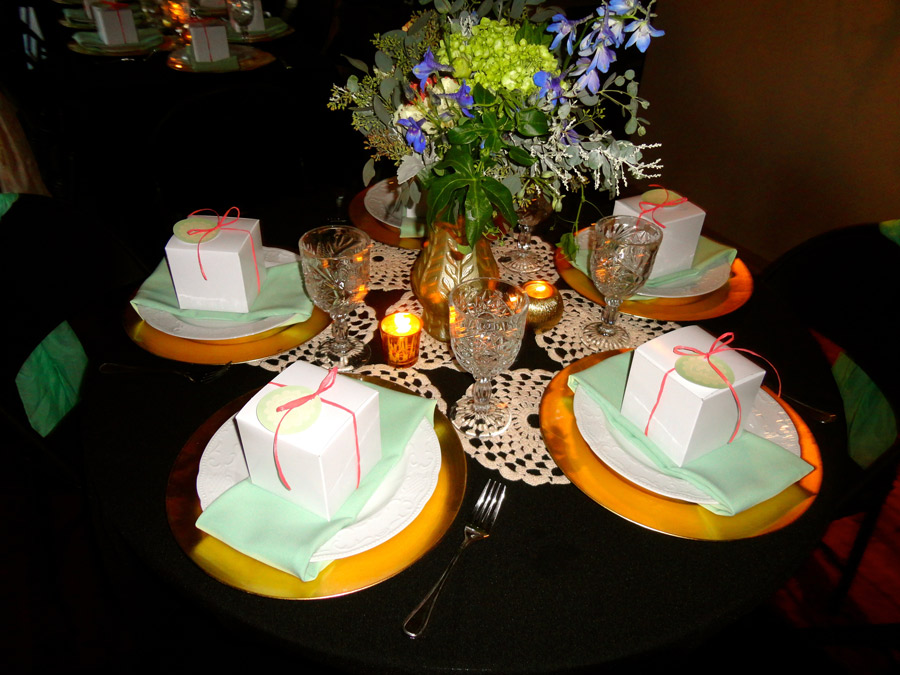 Some highlights:
-It was an evening shower. I mean why not?? I don't know why more people don't do this. Totally changed the vibe and made for such a fun evening, and allowed everyone to get dressed up cute!
-My most FAVORITE flower shop in Seal Beach, Petals and Pop, designed all of the arrangements. And of course made them stunning as usual. Oh my goodness they completed each table and made everything gorgeous.
-A good friend of mine usually caters my events for me. But she was attending as a guest, so I had to have someone else do it. SCARY. But it worked out perfect. I decided to order food from Spin! Pizza. The food was soooooo good. Mmmmmmm. Good choice, and everyone was full and happy.
-I did something I'd never done before, and hired help for the event. With all of these events I give, I'm always exhausted and never really get to enjoy the time. But I wanted it to be different this time. It was a bridal shower for my best friend, and I wanted to have fun too! So I did some research last minute (and by last minute, I mean two days before the shower), and found a company called Hostess Helpers out of Orange County. They arrived, helped with every detail, refilled guest's drinks, served desserts, cleaned up, and the list goes on. YOU GUYS. Hire them for your events!! Worth. Every. Penny. I was the least tired I'd ever been, and had so much fun, for once! I highly recommend this company.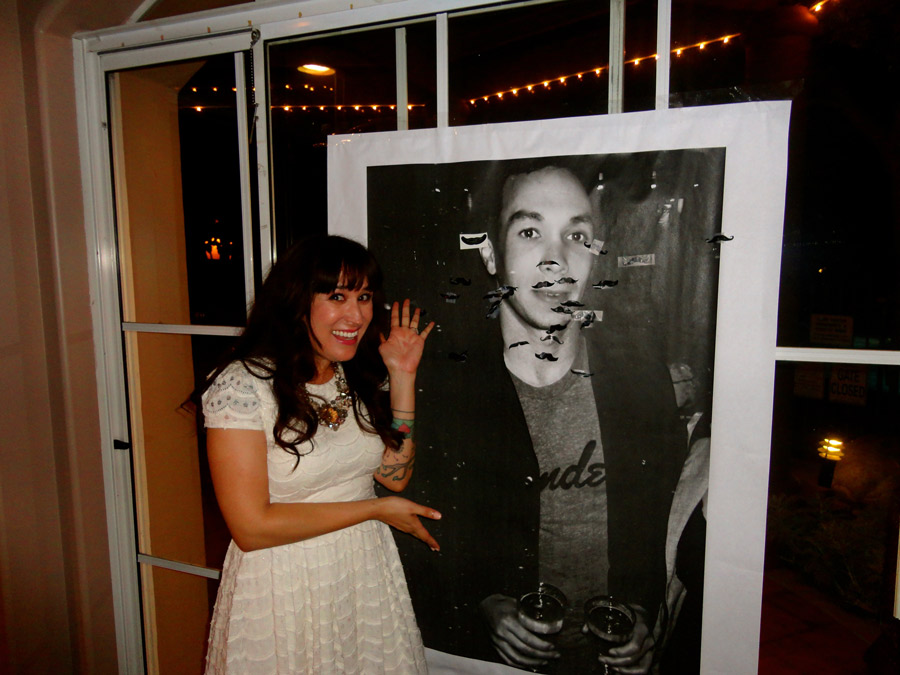 We played pin the mustache on Brad (Leslie's fiance). That was pretty funny.
And finally friends, the BEST BRIDAL SHOWER GAME EVER!!!!!
Bridal Catch Phrase.
So there's no actual bridal catch phrase game. There is a game called Catch Phrase, and it's always a hit. So we played off that, and came up with a ton of words related to all things weddings. It got all of the guests all riled up and having a hoot.
How To Play:
-Use the actual Catch Phrase game for the timer.
-Come up with a list of words related to everything wedding/honeymoon/engagement/movies, etc. I came up with about 125 words. (Since so many of you have asked, you can download my list by visiting the link below. Enjoy!)
-Divide guests into two teams, by counting them off 1-2, 1-2, etc. Then have all the ones on one side of the room, twos on the other side of the room.
-Instead of passing the timer circle around to everyone, have one person from each team be the representative for a whole round. So just the two of them pass it back and forth to each other.
-Cut the words onto small strips (make sure the font is big enough to read, I used size 14). You may want to print them onto cardstock, so they're easy to grab. I folded each word strip in half and put them in a small box. The two reps passed the box back and forth to each other.
-Someone sitting right next to the two reps started each round using the catch phrase timer. That was the only downside. So you know what this means right? SOMEONE NEEDS TO INVENT BRIDAL SHOWER CATCH PHRASE!
Seriously such a fun game and it made everything exciting. Much different than your typical bridal shower game. Give it a try! And leave me a comment if you're confused with that explanation, and I'll clarify. Because I want EVERYONE in the whole world to get to play this game! :) Hehe.
There ya have it folks. The best bridal shower ever. I wish you could have been there to have a hoot too!
My hand made Catch Phrase list can be found right here.
*All images taken on my iPhone.