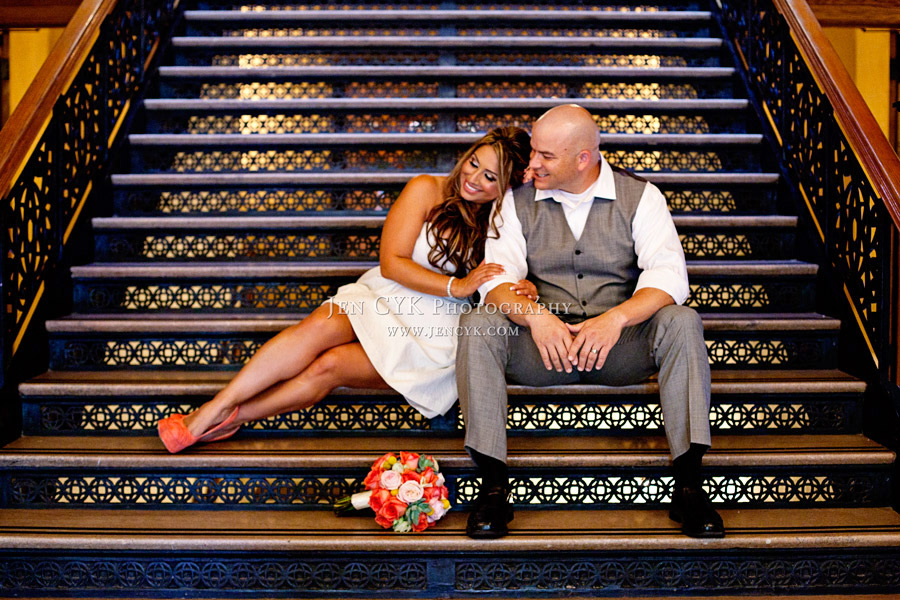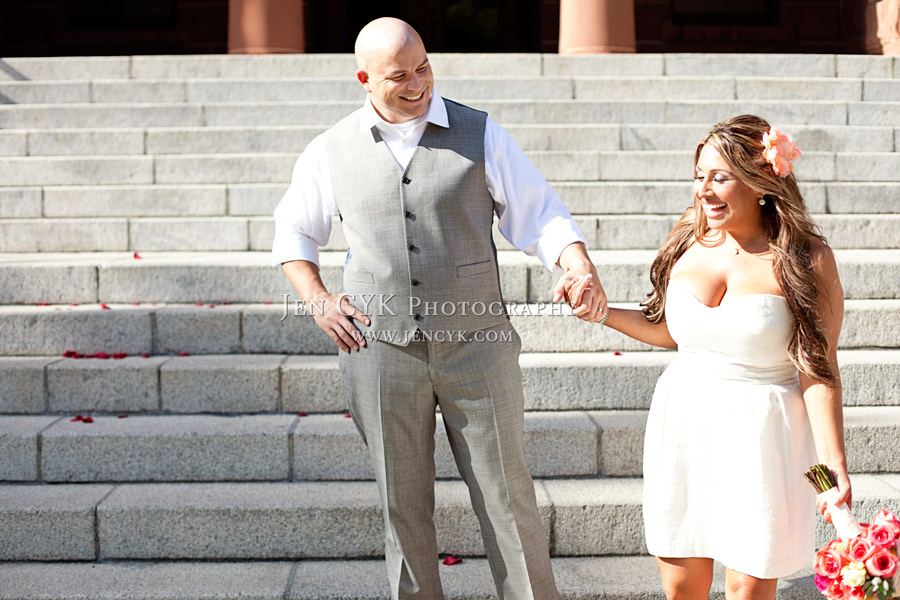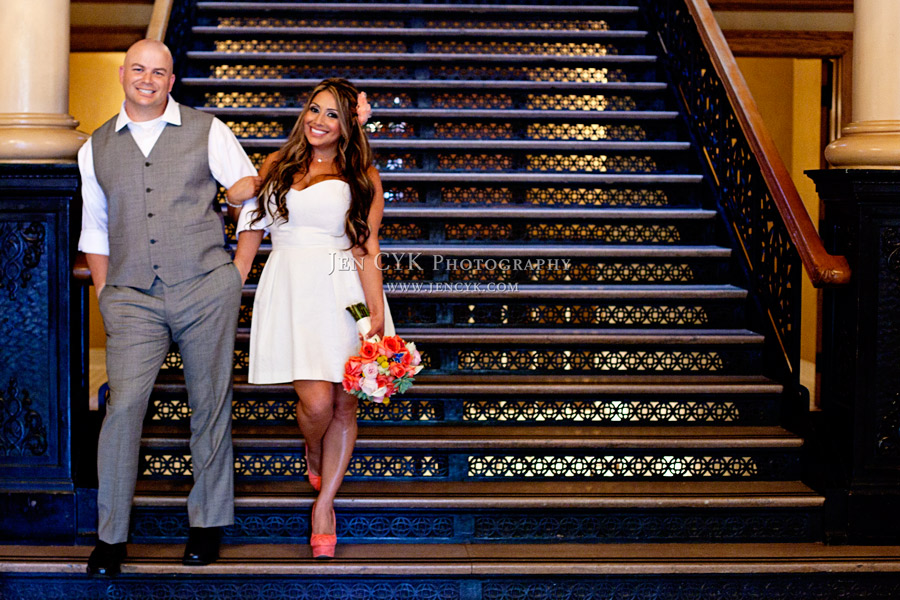 CONGRATULATIONS! You're getting married! It's so exciting!!
Now the question, how to start planning your Santa Ana Courthouse wedding! The good news is, it's very simple. I've photographed multiple Santa Ana Courthouse weddings, so I'm a great source of information. Here are a few ideas and tips to make planning your Orange County courthouse wedding easy, and stress free!
1. Schedule your ceremony time. You can make an appointment right here, for your wedding day! :) I typically suggest scheduling your wedding time one and a half hours before sunset. That gives us the perfect amount of time to photograph your courthouse ceremony, as well as create some gorgeous portraits throughout the courthouse and walk around downtown Santa Ana for more beautiful wedding day photos.
2. Choose which room to have your ceremony in. The old Orange County Courthouse has two main rooms for your ceremony. One is a small room with two benches. There is no cost to get married in here, and it can accommodate around eight guests. You can also get married in the Santa Ana Courthouse museum, which is located in on the second floor of the courthouse. It is a historic courthouse room, and is beautiful. Be aware that you will pay an additional $600 fee to reserve this room and perform your ceremony here.
Pictured below: The room included with your courthouse ceremony.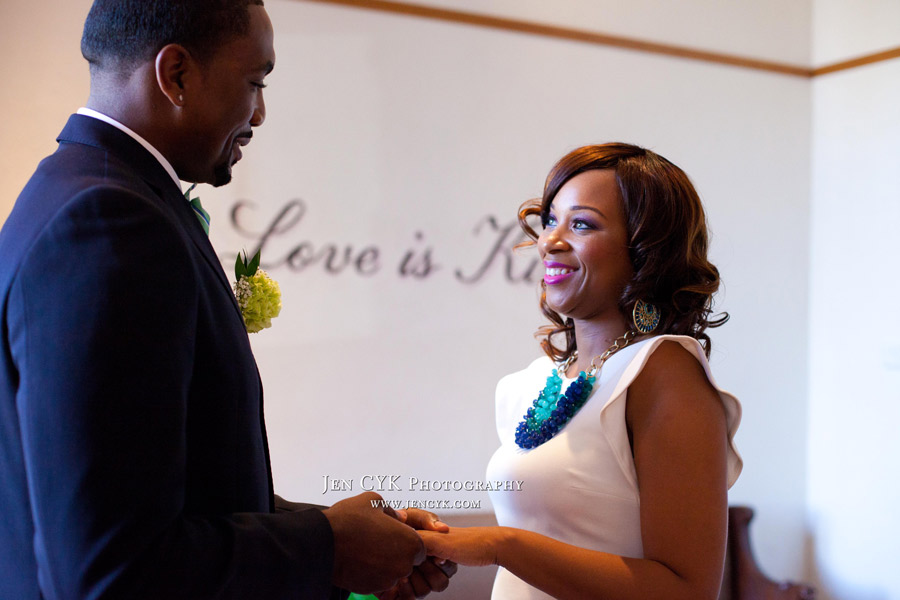 Pictured below: The historic courthouse room, available for an additional $600 fee.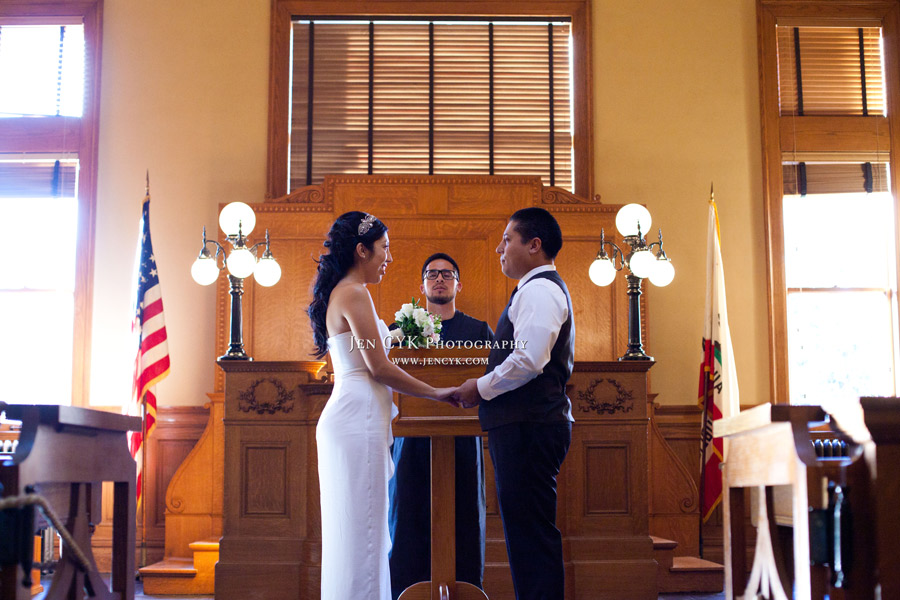 3. Arrive for your appointment ten minutes early. The entire process of your Santa Ana Courthouse wedding is very simple and relaxed. You only need to arrive a few minutes before your scheduled marriage time. You'll be called in to their offices to sign your paperwork, and pay your marriage license fee. The same individual that's assisting you with this, will be the officiant that marries you!
4. HIRE A PROFESSIONAL PHOTOGRAPHER!!!! Call me biased, but this is the most important tip of all! Just because you aren't having a full scale wedding with a hundred or more guests, doesn't mean you don't deserve beautiful wedding photos! This is your one and only wedding day, why wouldn't you want gorgeous photos to remember it. Contact us for information about our Santa Ana Courthouse Wedding photos. I've designed the perfect collection to document exactly what you'll want to remember on this day. It's an investment that every one of my bride and grooms values. And if you still need more inspiration for great photos, check out the Couples & Weddings gallery right here.
Wishing you happiness on your new life. I hope this makes the courthouse wedding process a little easier, and you choose to have stunning pictures that will make you smile forever! Can't wait to meet you!