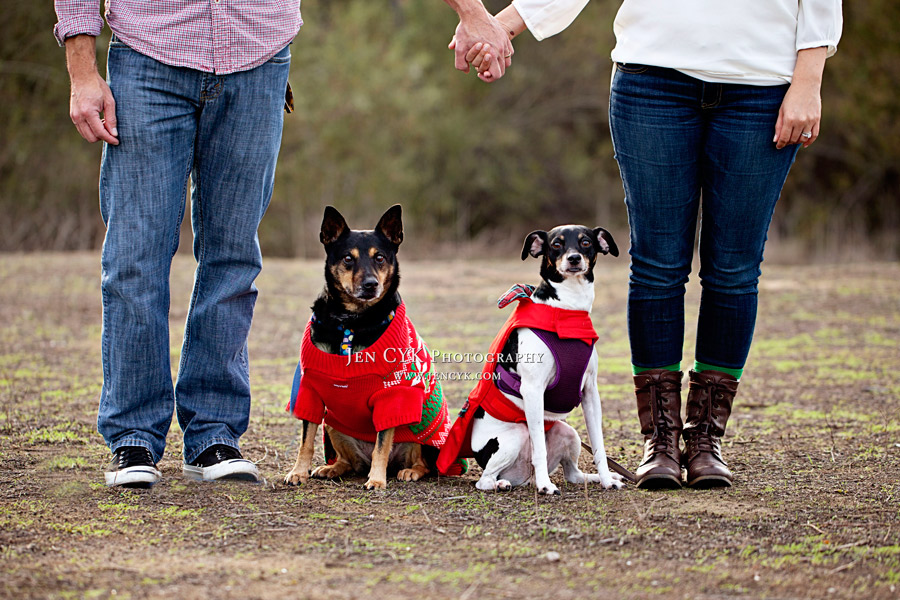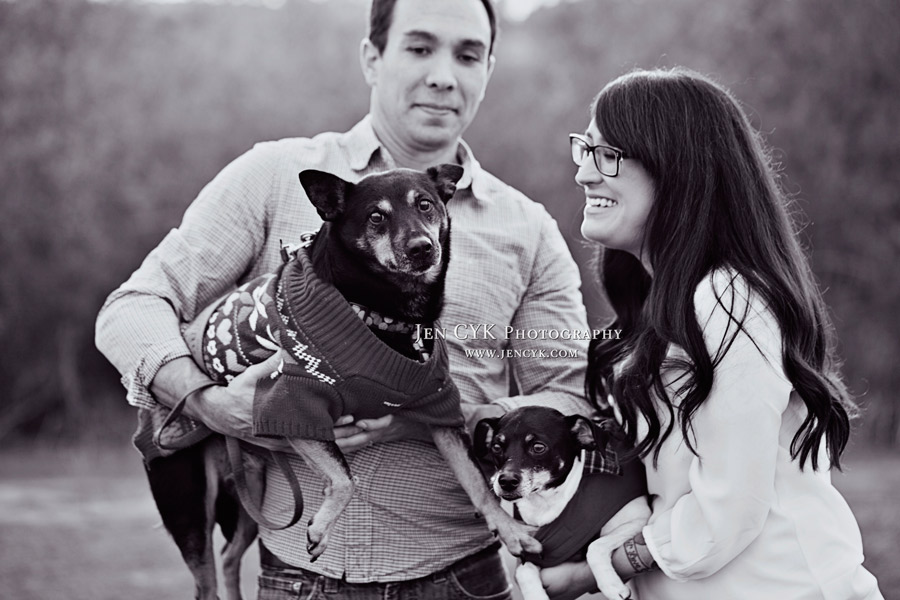 Newlyweds. Just married, and their family is already complete with these two dogs. Leslie & Brad loooooooove their puppies, Penny & Bailey. So we spent ten minutes (yes, ten minutes to take these pictures), and made the dogs, and Brad smile & cooperate. Because once you send out your first holiday card, it is only then, that you're officially married!!!!
And do you recognize Leslie? Even though we've never actually don't professional pictures, she's my bestess bestie and she's in all my iPhone pictures from our roadtrip/travel/day trip adventures/dinner (which you can see on my Instagram).
So here they are, Brad & Leslie's first officialy FAMILY photos (because yes, pets are family, and we all need pictures with them too)!