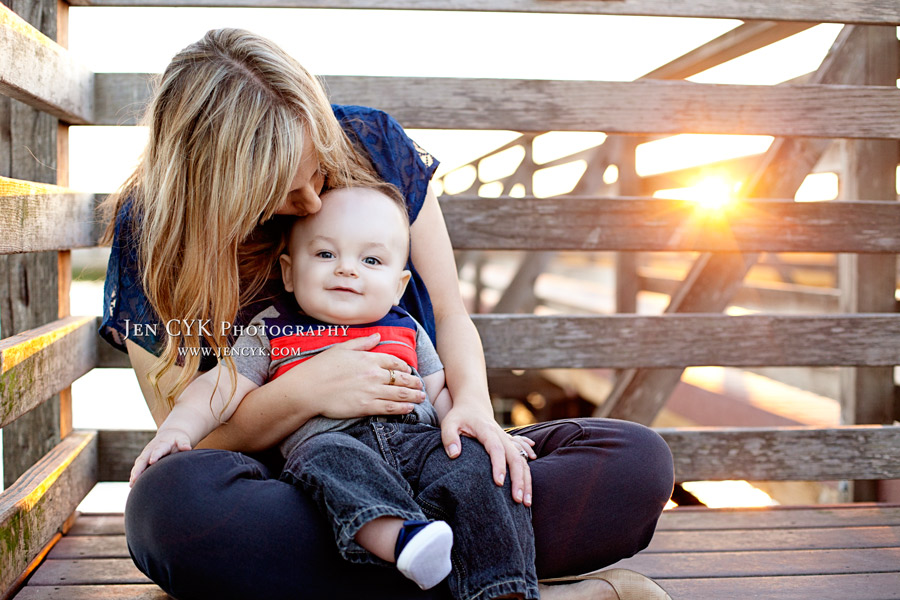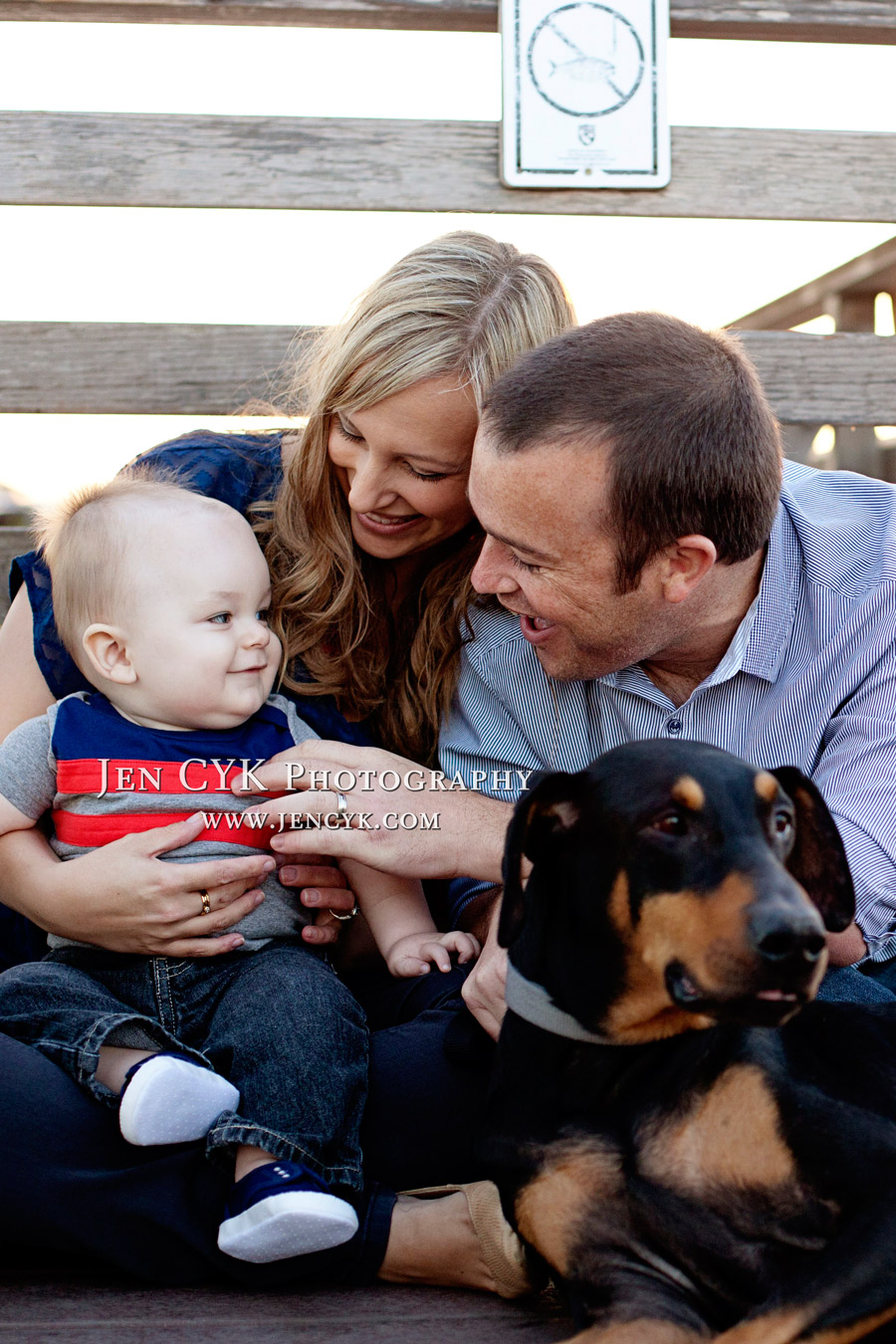 Lisa, my bestie, has the cutest chubby baby that EVER lived. I'm not even biased on that one. This kid's cheeks and thighs are amazing. This one time, for Halloween (I mean he only had one Halloween so far) but she dressed him up as that marshmallow man thing from Ghosbusters. And NAILED IT. Ahhhhhhmazing.
Okay so family pictures. Last we saw this kid, he was a wee newborn (and see those pictures right here, because seriously you guys, he was a chef as a newborn, pretty much the most amazing thing EVER). Now Ryan and Lisa have an almost one year old child.
And on this particular day, we made these perfect pictures with a gorgeous Huntington Beach sunset, a chubby little guy, and his puppy.