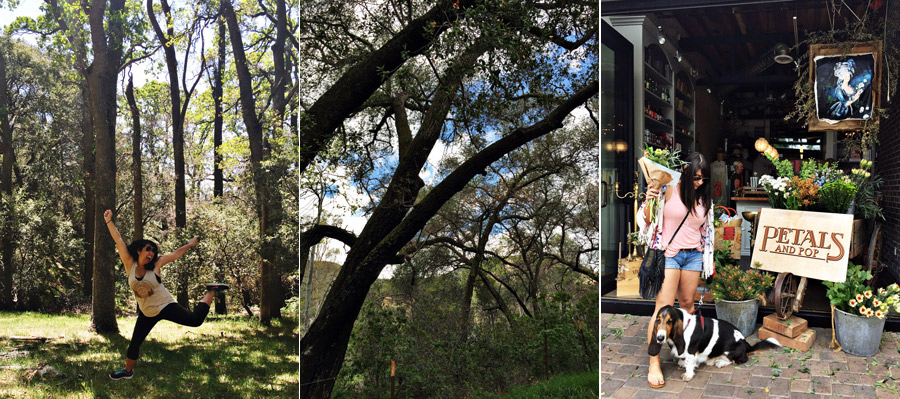 Last year I took a huge step out on faith, and quit my cozy, steady paycheck day job, to be a photographer full-time (because despite what many think, I actually wasn't a full-time photographer already). It was a decision I have not regretted, ever. The main reason I left, aside from working a full-time job and creating a successful business which equals working non stop, is so I could be outside during the day, and live the quality of life I want.
I shared these thoughts over on Instagram today while I was "out," and it compelled me to share some tips that I believe are SO, SO, important, if you have a dream of being self-employed. Everyone's journey is different. Mine took me a solid three years to get where I am today, and it was really hard and required absurd amounts of patience and discipline. And to be honest, I didn't think the day when I could live as a full-time photographer would come. But it did. These are a few things I've learned, and hope they help you if you're struggling with leaving a full-time job to be self-employed.
1. KNOW BUSINESS, WELL. My full-time job was where I learned to be a business owner. It's where I perfected the art of treating people well, so they will want to work with you. I learned what people need as a customer. I learned how to run a solid business over all. The reality is, these things can only be acquired through experience.
Having a photography business, or any business, requires being an amazing business person. It's far more about that, then taking good pictures. Because in my industry, tons of people take good pictures. It's not enough. People want to know you care about them, and be treated like gold. They want to have an amazing experience from start to finish. And why shouldn't they? I work hard to give that to every person that commissions me, and I nail it every time (proof, right here on my Yelp reviews). If you have never worked in a business setting, YOU MUST, before you step out on your own.
Taking pictures is about 10% of how I spend my time. The rest, business. You get the point.
2. BUILD NOW. Because you guys, just because you quit your full-time job to become a landscaper, a social media consultant, a realtor, whatever it is, PAID CLIENTS DO NOT JUST FLOCK TO YOU. I spent three years building a client base, marketing to them, getting my name out there, and doing everything I could to know that when I did this full-time, business would be study.
I personally don't encourage walking away from a paycheck if you do not already have a study client base. Build an army of fans, first! Start today, little by little while this isn't your full-time income. You can learn and grow through trial and error NOW. Then if the door opens for you to do this dream of yours full-time, you're there already. Fine tune everything beginning today. You'll thank me in the future!
3. SAVE AND INVEST. For the first two years I was building this business, I bought everything I needed. I got my professional cameras, and my expensive lenses using the money I earned. I invested it right back in to my business. I never had to borrow anything or purchase equipment on credit (which is a huge accomplishment in my book). I bought everything with cash so I had all I needed when I stepped out on my own.
Once I had everything I needed, I saved money. I still have that money saved today. It's my cushion, and helps me feel secure. Thankfully, I haven't touched it. But I know it's there if I have a slow month. I'm so grateful I made the choice to be diligent and save the income from my growing business over the last couple of years, when it wasn't the income I lived on.
4. BE REALISTIC. I'm going to say this, even though I'm a super positive person. While I love all the great memes and clichés, "dream big," "you can do anything," "you can be anything," etc., I totally disagree with those. I'm too realistic to believe in those particular inspiring words. The reality is, not everyone is cut out to be a business owner. And that's okay! It doesn't make you a failure or unsuccessful. It just means that the constant hustle, or necessity of coming up with new ideas, the ability to think outside the box, that might not be your cup of tea. Being self-employed is a very difficult undertaking. It has so many great rewards, but it's not easy, EVER.
Be realistic about whether or not you're cut out to hustle and work A LOT. Be realistic about how much money you need to make. I happen to have a mortgage (in Orange County, none the less), a car payment, and a lot of other standard bills required to live. I probably have a higher income quota to meet then say a stay at home mom looking for some extra money. Know what you need, and figure out how you're going to make that. And don't forget, once you start making money, self-employed individuals actually pay more taxes. So find out from your accountant if you'll be paying 30%, 40%? Know these important factors so you can be realistic about this jump!
5. MAKE IT HAPPEN. Nothing in this world will just come to you. Well actually, that's not true, I see crazy opportunities fall in people's laps regularly. But me, not so much. I have to make things happen. And I do. So whatever your passion is, or your dream may be, start somewhere, start today, and make it happen!

*All images you see here were taken on my iPhone through Instagram, while I was out on my own personal daytime adventures. You can find lots more of these by following my Instagram. :)