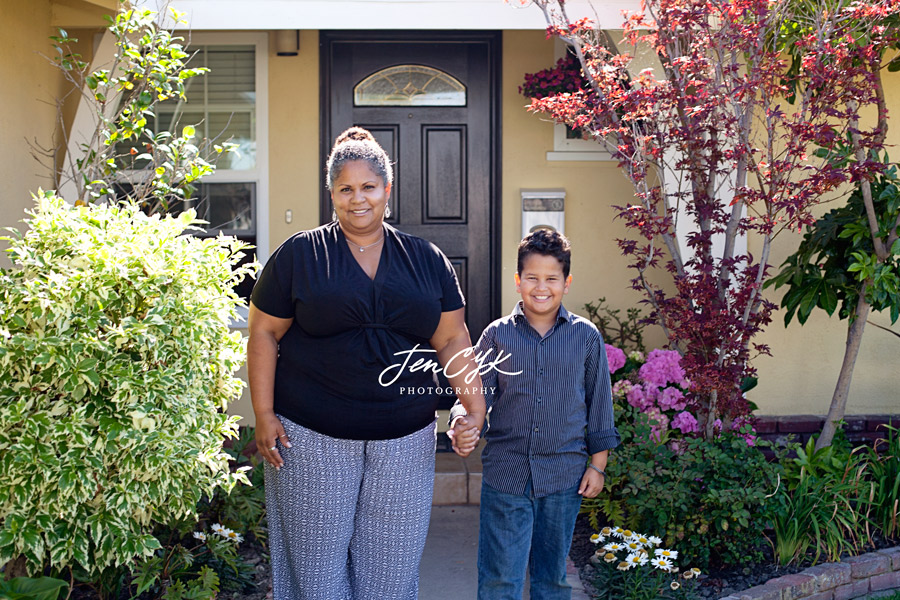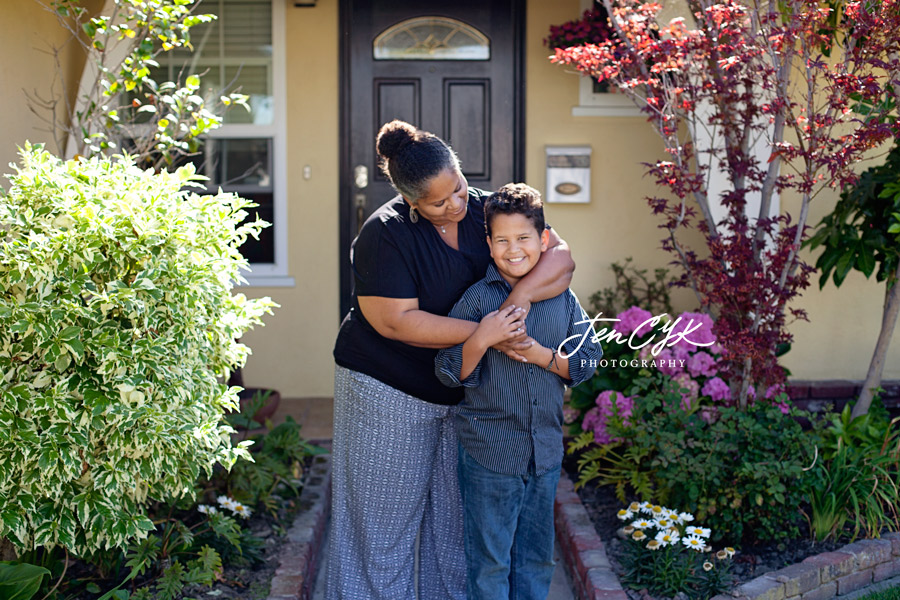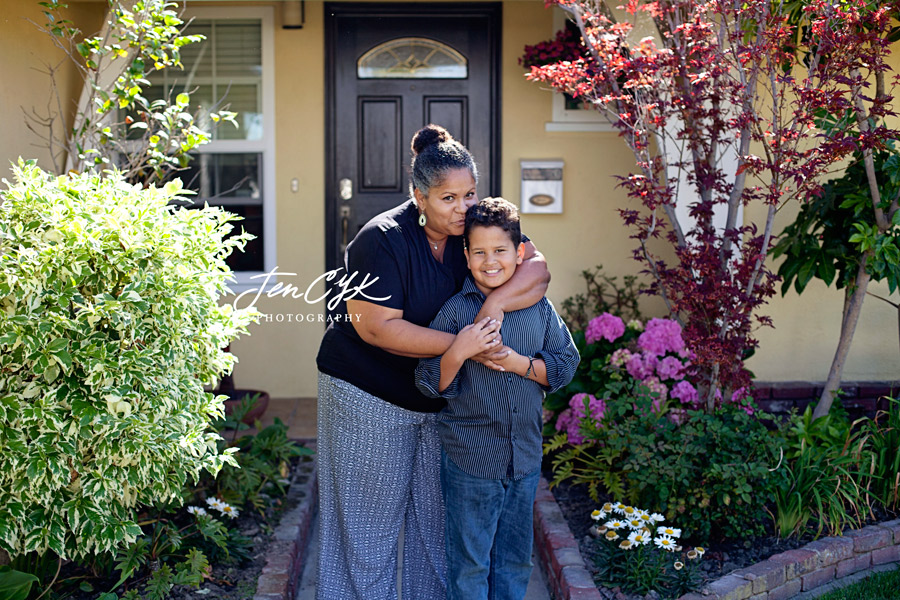 "I tip toed out of my room not to wake Luke up, and especially not my hosts, who were doing me a favor by letting us stay there. When I walked into the bathroom, the floor around the toilet looked like it was about to fall through the floor. But worst of all, the toilet was clogged and overflowing. I headed back to my room, put on my clothes and as quietly as I could, headed for my car. I HAD to go, and this was the only bathroom that was accessible. So I chose my next best option, the closest Denny's. I thought to myself, 'just let them try to tell me that the bathroom is for customers only!' My car screeched into the parking lot, I bolted through the restaurant, went straight for the bathroom, and just like that, all was as good as could be in that moment."
Her name is Kim, and this is her story about the hope she found in homelessness. While I typically tell stories of families & newborn babies through my photography studio, Jen CYK Photography, it is these stories that truly make my heart full of hope. And perhaps you'll find hope in whatever situation you're facing by reading this story.
When you meet Kim, you would NEVER dream that she has been through this difficult journey. She is joyful, kind, and well spoken. Kim is proof that you can push through your challenges, no matter how miserable they may be when you're in the thick of them. And, there truly is a beautiful life on the other side.
After years of struggling as a single parent raising her sixteen son and her three year old son, rock bottom officially hit. In 2010, Kim's medical transcribing business completely dried up after twenty years. This woman worked harder than so many, but had no money saved, no job alternatives, no college education, and not even a high school diploma.
She was terrified that no one would hire her after they saw her resume and her credit report. Kim was a single mom who had no money to pay her rent. And so the day came when she packed up her belongings along with her three year old son, and began a rough journey.
One of the first stops was working at a motel where she could also live in a room. It wasn't the best situation, but it kept a roof over her head and allotted time to spend with her son. After an extended stay there, and many other hotels along the way, she moved on to her next stay.
"Ma'am, if there is any way you could find it in your heart to help me, I would be grateful. I just need some money for gas, so I can drive to work." This was not the first time, and wouldn't be the last, where a lovely lady walked out of the gas station having paid for a full tank of gas for Kim. With these small acts of kindness, Kim found strength to continue pushing forward.
Someone from high school suggested that Kim contact her mother. That night she found herself in a home where everyone wanted to be back when they were in high school. It was an amazing place where so many great times occurred twenty five years ago. As her eyes scanned the home, she realized nothing had changed in a quarter of a century. Nothing was moved, nothing was updated, nothing was cleaned! Although she was grateful to have a place to live temporarily, staying in this home was not ideal, and it quickly made her come to terms with how stuck she really was. But without enough money to pay for an apartment of her own, she had no other options.
After some time passed, she decided to turn the tables and make the best of her situation. Maybe she was in this home for a reason: to bless this family and bring them joy. She started with a deep clean and scrubbed every inch of the room they were given. She cleaned the couches, carpets, and the blinds covered with dust so thick that her vacuum cleaner broke. Meanwhile, her son simply took the time to talk and bond with the grandmother. He filled a bucket with warm water to soak her feet in, and rubbed her arms and legs with lotion. These simple actions brought such joy to this lonely family. When it was time for Kim and her son to leave, she discovered her time there did bring good to that home, and for that, she was grateful.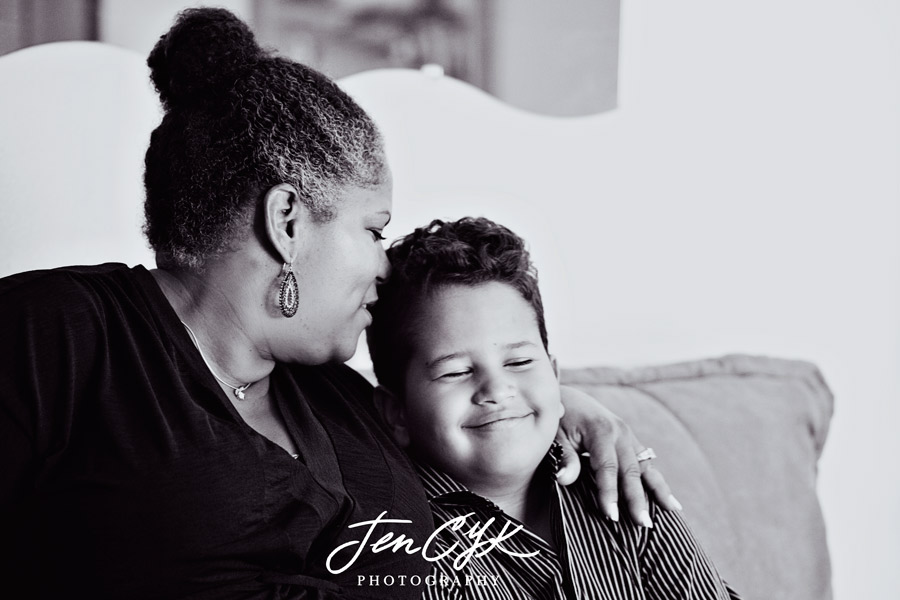 Another stop along this rollercoaster landed her at a friend's house. She was excited because her friend had a lovely spacious home. It would be a break from bad circumstances and maybe help her to reasses and get on track. However, she had no idea that her new living quarters would be the garage of the home. In a freezing space with no insulation or heat, Kim and her son shivered at night while they slept on a mattress held up by paint cans. And since there wasn't an accessible bathroom nearby, they peed in a bucket. True story: peed. in. a. bucket.
As soon as she could, she packed up again for her next stop. This time, it was her older son's apartment who offered a gracious attitude during her stay. Kim and her youngest son shared an air mattress in the middle of the living room of the one bedroom apartment. But that time was short, as her son would be moving. So once again, Kim had no choice but to pick up and go.
"Mom," her youngest son asked from the back seat while they were driving, "are you crying?" He couldn't see her face, and couldn't hear her over the radio. "Mom, everything is going to be okay" he reminded her. And with her son's sweet words, tears streamed down her face.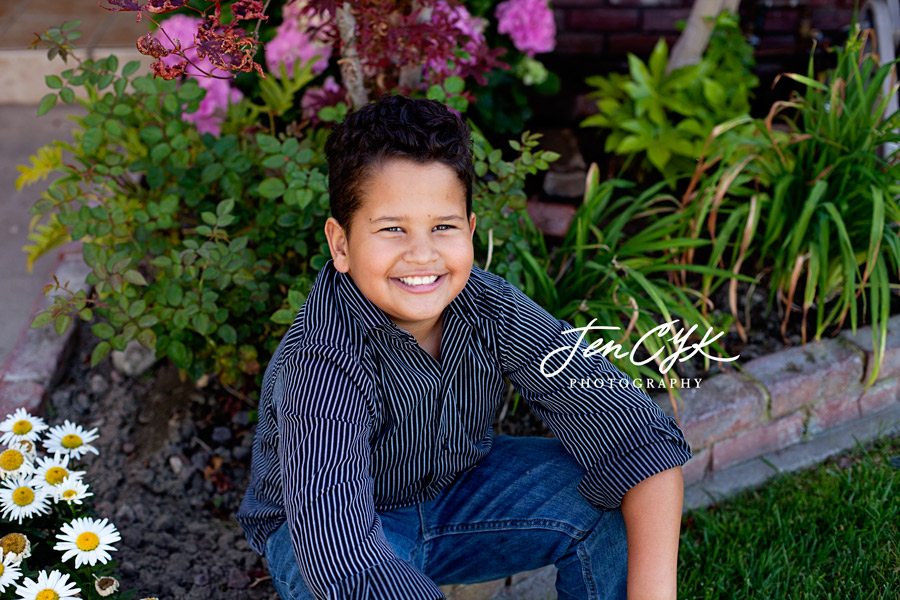 One of Kim's last stops on this journey of homelessness got her a rented room in someone's home. With the help of the non-profit organization, Off The Streets Huntington Beach, her security deposit was paid and she moved in. Around this same time, she also found a job. An amazing job. She thought there was NO way they would consider her since she lacked a high school diploma and had bad credit. But after much prayer and perseverance, she was offered a full time position.
"I had to sell my used car for money to pay the room rent at the hotel. I had called every non-profit that was referred to me and received voicemails and responses of 'Sorry, our funds are depleted.'  To add insult to injury, my mobile phone just stop working and I had no way to make any more calls.
I couldn't take the next step that morning because I had NO idea how I was going to accomplish the most basic of tasks. All I could do was start with getting my kid to school. I asked a complete stranger at the gas station (a mom with her son was in the back seat) if she would drive my son and I to his school, just 10 minutes away. She obliged. While at the school, I asked another parent that I didn't know, if they would drop me off on a major street. They agreed. I went to a local Social Services office and as I had done so many times before, scoured the ads for a match that fit my skill set.  It was this continuous repeated action that eventually led to where I am today; a loan officer, licensed to originate loans in four states, and my company's request, working towards licensure in three more."
And so we reach Kim's final destination. Instead of living under someone else's roof, she came up with a great plan. She put an ad on Craigslist looking for another single mom to join forces, and stop apartment living. Her inbox was filled with excited responses, and she quickly found the right fit.
"Daniel, when I hand you my credit report, I'm not gonna lie, it doesn't look good. But you know what, I was hired by an amazing company, and this job requires me to hold licenses in multiple states, so I can process loans for A LOT of people. If my company was willing to take a chance on me, can this be enough for you?"
"That's a good argument. Someone else was supposed to be here an hour ago to see the house, and I guess they aren't coming. The home is yours."
Just two months ago, Kim's journey of homelessness came to an end. It came to an end in a perfect and darling one story home. Which sits on a cul-de-sac with a beautiful curb appeal and a backyard to play in. When she walked in and saw it, she knew it was home! She believed this so much in fact, that she worked with the owner on a plan to purchase it in the near future.
From using a bathroom at Denny's, to living in a garage and sleeping on paint cans, this woman's journey has led her on the path to becoming a homeowner. The things that you or I may face this week pale in comparison to what this woman has lived this last decade. But she made it through. And she's still smiling.
By hearing Kim's story, I hope that you are encouraged to offer a helping hand when a stranger asks. You may very well be doing your tiny part that will help someone get ahead in life or at least give them a sigh of relief for that moment. And I hope this story helps you to find the good in hard situations. Most of all, may Kim's story bring hope to you, on a day that you need it!
*If you have a story to share, or would like more information about Jen CYK Photography, contact me, I'd love to hear from you! For more information about Off The Streets Huntington Beach, and how they can help you or someone you know, please contact them right away. By qualifying, they will pay your security deposit, provide furniture for your new home, and so much more. They are a fantastic and dedicated Huntington Beach non-profit organization, and are waiting to help!