Death and divorce. Two of the worst things you can face. I've walked through both of them within one year's time. And you know what, I wouldn't choose it, but I'm okay with it. Because this is life, and none of us can get through it without scratches and scars along the way. And in the end, it is these exact things that make us stronger people, more caring towards others, and help us to walk gracefully through the smaller things that come our way.
Writing this has been on my heart for a long time. Because after seeing how those around me have reacted to my trials, I've learned a lot. I simply want to share my personal insight on what I've learned, so you can help people when your moment comes.
I've heard it all. People have said words of comfort that bring tears to my eyes. People have said things that leave me speechless. And while I'm going to venture to say that everyone has the best intentions, the biggest thing I've learned is that some people just don't know WHAT to say.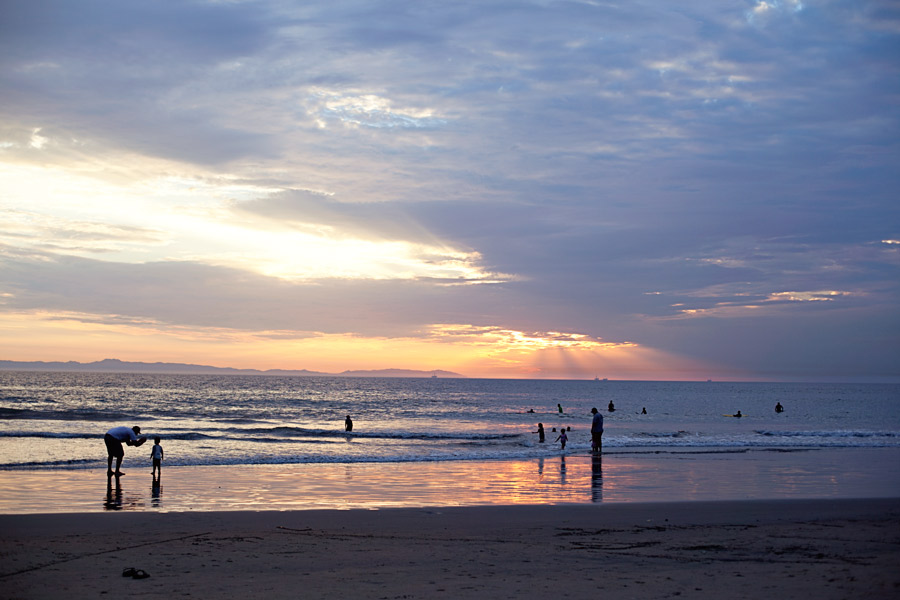 These are my suggestions, opinions, and thoughts, about how YOU can be there for people when they're walking through painful chapters of their lives. These are based on my experiences, and those of friends I chatted with who have also faced similar hurts. I'm not saying I'm right or wrong. I'm not claiming that these are the only ways to help deal with grief. But these are some suggestions, and I hope you remember them when someone you love, care about, or know of, faces days like mine.
ALWAYS ACKNOWLEDGE THE SITUATION
If you take away anything from this read, let it be to ALWAYS ALWAYS ALWAYS acknowledge someone's situation. This is probably the hardest for a lot of people. So let me give you some insight. The day my Dad passed away, I had to go outside. I had to go to the store. I had to do every day things that I couldn't get around. Moving from place to place in a daze, I just wanted to scream to everyone who made eye contact with me, "DO YOU KNOW WHAT JUST HAPPENED?! DO YOU KNOW WHAT I'M GOING THROUGH?!" But I didn't. Even though I didn't, it was at the forefront of my mind. And still is.
So now you know what's on my mind. Fast forward when it wasn't just days fresh, now it's weeks fresh. We live in a world of social media. I posted a lot of moments as I was losing my father. So it's 95% likely that you knew what I was going through. And if you're not on social media, you probably heard from someone what happened. When I see you for the first time after a painful event has occurred, please acknowledge it. I know it may feel uncomfortable, I know it may seem awkward. But again, this is on the forefront of my mind. To me, it's actually more awkward, and unfortunately hurtful, if you say nothing. It makes me feel like you don't care.
It doesn't need to be a drawn out speech. It doesn't have to be a prepared monologue. Simply say, something. When a friend of mine found out what had happened, and she saw me for the first time in person, I'll never forget her words. She simply put her hand on my arm, and said "Jen, I'm sorry for what you're going through, I love you, and I'm here for you." That moment always sticks out to me, and her sweet and simple words will never be forgotten.
No matter how long it has been, when you see someone for the first time after a major life change has occurred, simply acknowledge it. Always, always, always acknowledge it.
ALWAYS REACH OUT
The amount of calls, cards, texts, emails, and Facebook messages my family received after my Dad went to heaven, was incredible. The cards I received in the mail from the most unexpected people were beautiful. I will literally never forget everyone who reached out to me.
On the flip side, I will also never forget people who didn't reach out to me. And to be honest, it still stings a bit when I think about it.
I've heard a few people say that they don't want to bother you. YOU GUYS! It's NEVER a bother to hear caring words from everyone! Yes, when the event initially happens, you are inundated with everything. But when you've just faced loss or hurt, is that going to make you sad to hear words of love and encouragement? Of course not!
ALWAYS. REACH. OUT.
Whatever means you choose. A call, a Facebook message, a text. Even if it's someone you aren't besties with, it's really touching when you hear from people with just a short note of encouragement. Your efforts, or lack of efforts, will not go unnoticed either way.
REMEMBER WE'RE STILL GOING THROUGH IT LONG AFTER
When loss, divorce, or whatever the hardship is initially occurs, you typically have so much support around you, which is amazing. But don't forget, weeks and months after the fact, we are still going through this chapter. It doesn't end for us. Keep checking in or reaching out. Even something as simple as a text that says "thinking of you today."
I've failed at doing this for a lot of people around me, and after walking through what I have, it has made me far more aware and I hope I can support people more as time passes.
CHOOSE YOUR WORDS THOUGHTFULLY
I'll say it again, I know people have the best of intentions. But some things are just not appropriate to say.
For example, a couple people told me after my divorce, "at least you didn't have kids." Well, this is true, but guess what, divorce sucks! Not having kids did not make it easier to walk through the hurt and the pain that divorce brings. I was hurting just as much as someone with children. Comments like that make my hurt feel diminished.
In regards to loss, a friend of mine had someone tell her, "this too shall pass." Um, no. It will not pass. Ever. This will always be a difficult chapter in our lives. Yes, the pain will hopefully get easier and we learn how to handle it better. But it is always there, and will always hit us harder at some moments than others.
Another friend has heard "it will get better." Will it? Has it? You don't know that, and when you're in the thick of pain, that isn't comforting. Instead, try "I love you," "I'm here for you," "cry on my shoulder any time."
Simply be thoughtful with what you say to people. We all react differently to words, so be mindful.
GO OUT OF YOUR WAY
Yes, go out of your way for someone. Take the extra step to snail mail them a card. To send them flowers. If you are questioning whether or not to go, in the event of loss, be at the funeral. Some of the faces I saw at my Dad's funeral, completely caught me off guard, and even right in the thick of those moments of pain, I was touched. I won't forget those unexpected people who were there.
When you go though hard times, in my experience, people's efforts are amplified. On a normal day, maybe I wouldn't have been so touched. But when emotions are running high, you appreciate every small effort that much more.
****
Phew, that was a heavy one. But it is really important to me that you know some intimate thoughts coming from an individual that has been though it. I hope something here resonates with you, so you can be a strength for someone when they desperately need it. xoxo
*Feel free to leave your thoughts on handling grief in the comments below. I always love to hear other points of view! :)
****
In memory of my beautiful father, Tony Garcia. He is deeply missed.
1/17/1941 – 9/17/2015