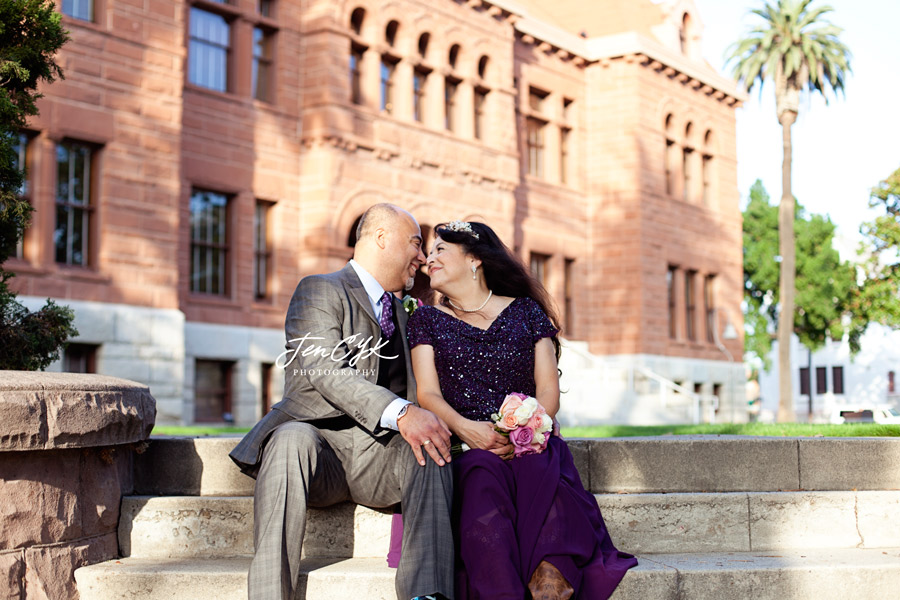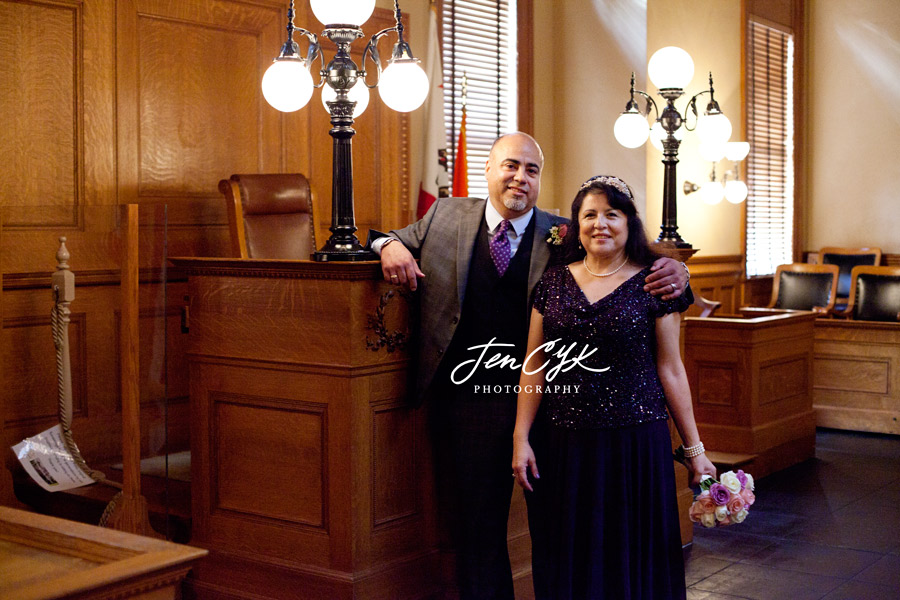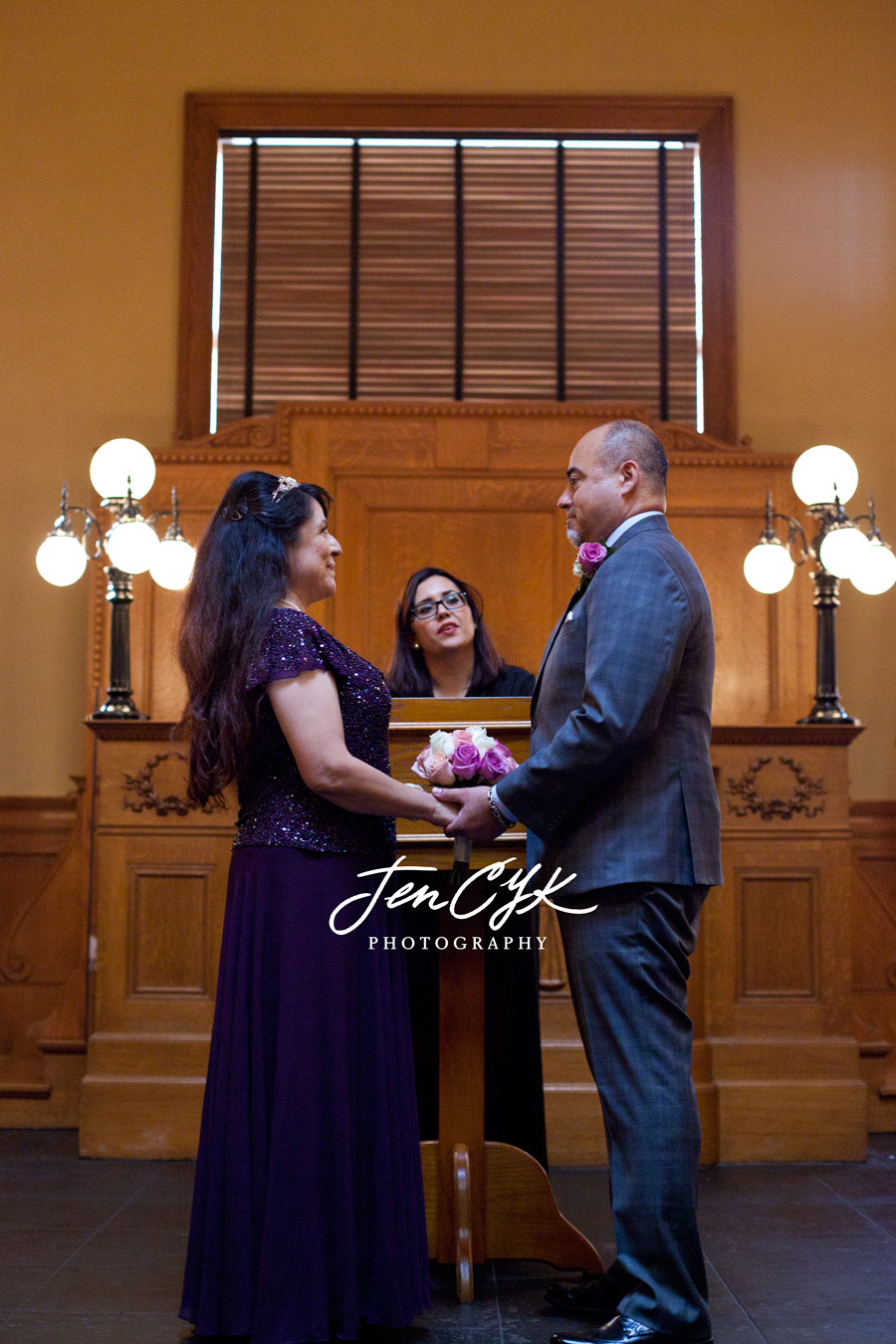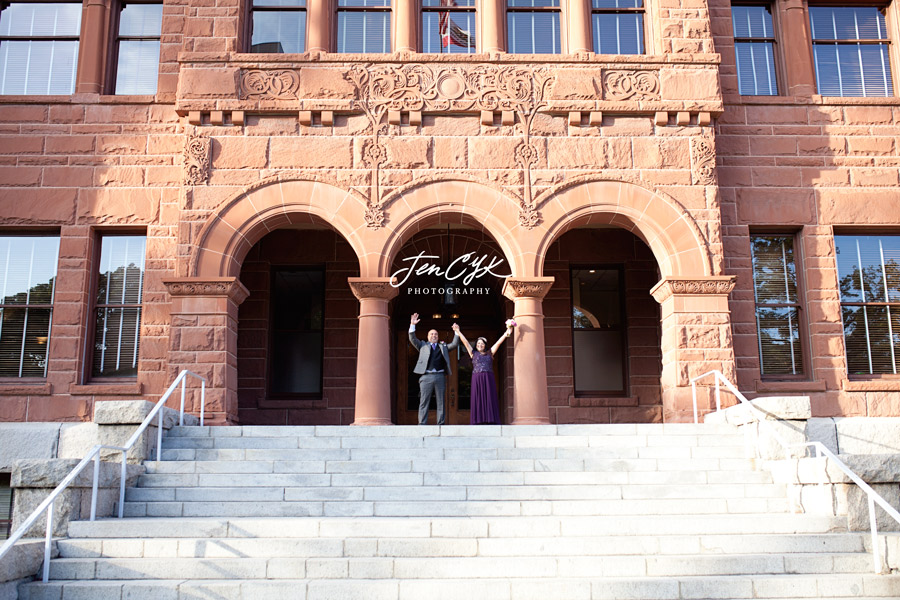 Their wedding day was the first time we'd met, I hadn't even seen a picture of these two faces I'd come to know and love. I roamed around the Santa Ana Courthouse looking for my bride, whose wedding I was set to be a big part of. I didn't see anyone in a white dress. I did however, see a beautiful woman sitting calmly in a purple dress, but didn't consider that she could be my gal.
But she was. Sharon, in her beautiful purple dress. And Earnest with his huge smile, nervously counting down the moments until they walked upstairs to the historic courthouse room, to say "I do."
I heard their story of love, 17 years together, and now more ready than ever to officially become Mr. & Mrs. Their love was clear and intentional. The way they looked at each other, they way they touched, they way the laughed together.
Every love story plays out in it's own unique and beautiful way. After 17 years of commitment, they made it official, and are scheduled to live happily ever after. And I'm so grateful that I was there to capture this moment of their story. <3
Are you planning to elope at the Old Orange County Courthouse, or have a small wedding there? After the years go by, beautiful pictures from your wedding day is what you have to remember it all. Contact me so I can give you this sweet, priceless gift and you can feel the joy that pictures bring, just like Earnest & Sharon did, along with all of my other sweet couples (who you can meet, right here).