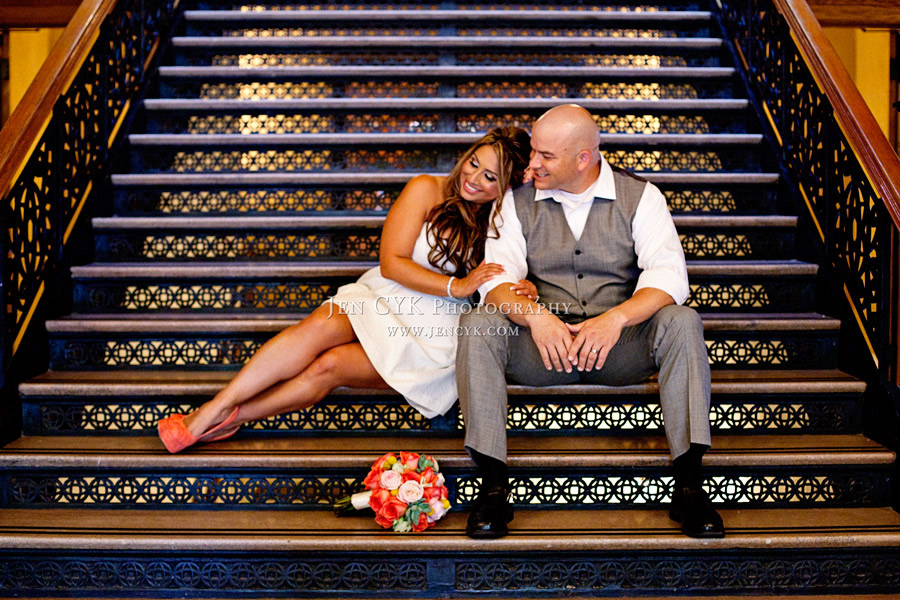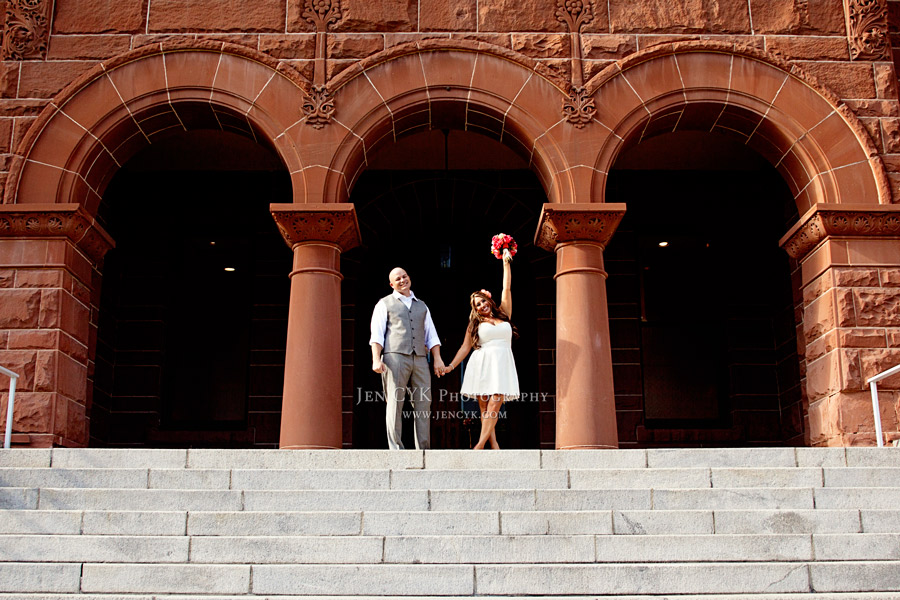 YOU GUYS!
Santa Ana Courthouse Weddings are THE BEST.
Sandy and Alan's day there was PERFECT. Their wedding day was the first time I'd met the two. I noticed a handsome fellow hanging out at a rather empty courthouse, dressed up compared to your average person, and guessed this might be my groom. It was. Such a nice, polite man with lovely manners. So I knew the bride was off to a good start.
Soon after, Sandy arrived, with her beautiful coral bouquet and her gorgeous smile. The smile lasted every second of the day, and it made me smile. These two were so happy to become husband and wife, and it's clear in each one of these pictures.
Today marks their one month anniversary. Such a sweet couple, and an honor to be a part of a beautifully happy day. Even though I'd never met these two before, I think I was able to give them the best wedding gift of all: pictures of what they look like together. Pure. Happy.
*If you're ready to plan your Santa Ana Courthouse Wedding, check out this article, with four tips for planning perfection!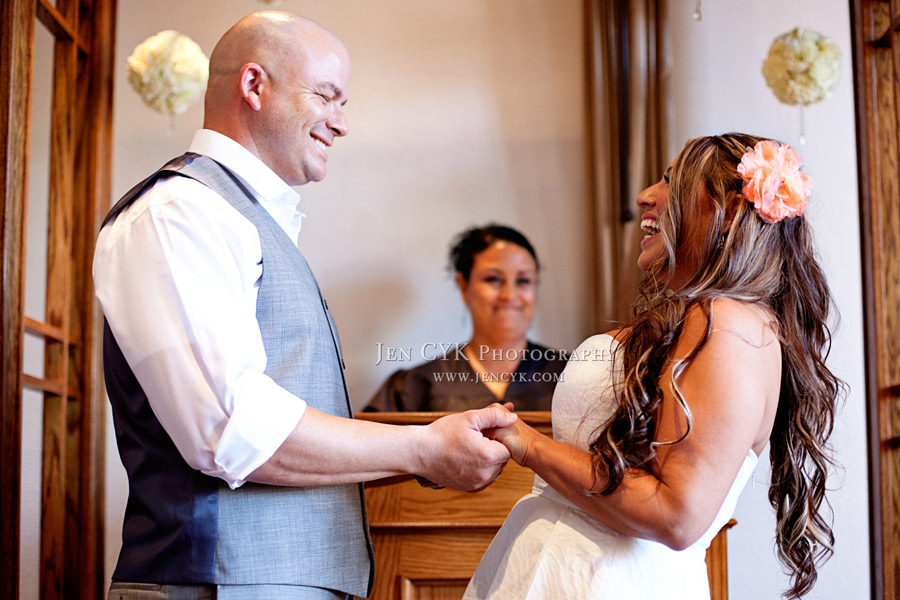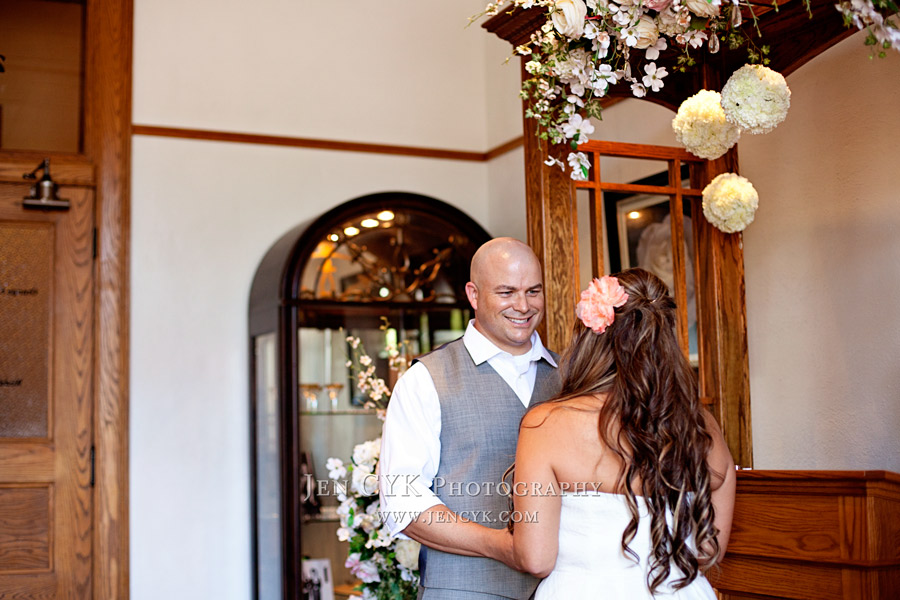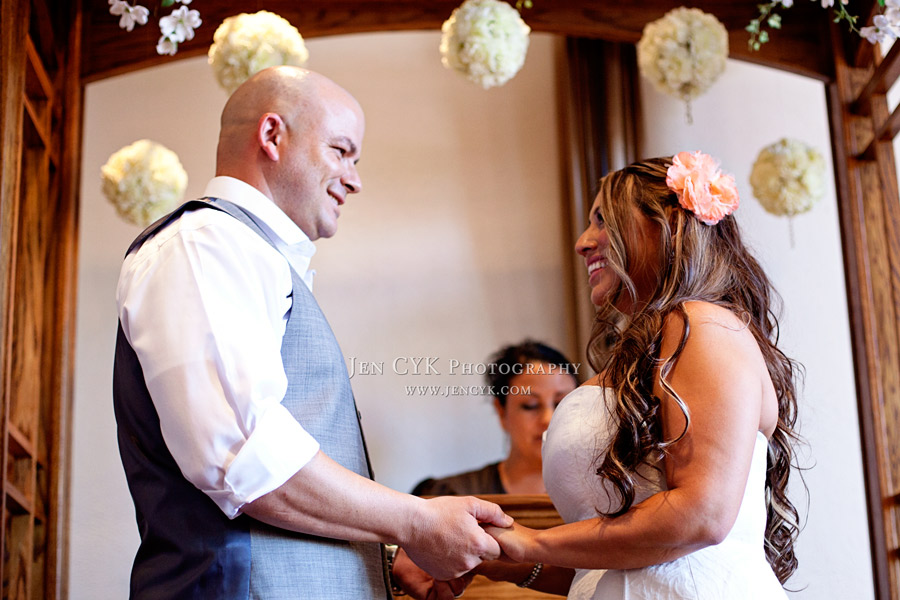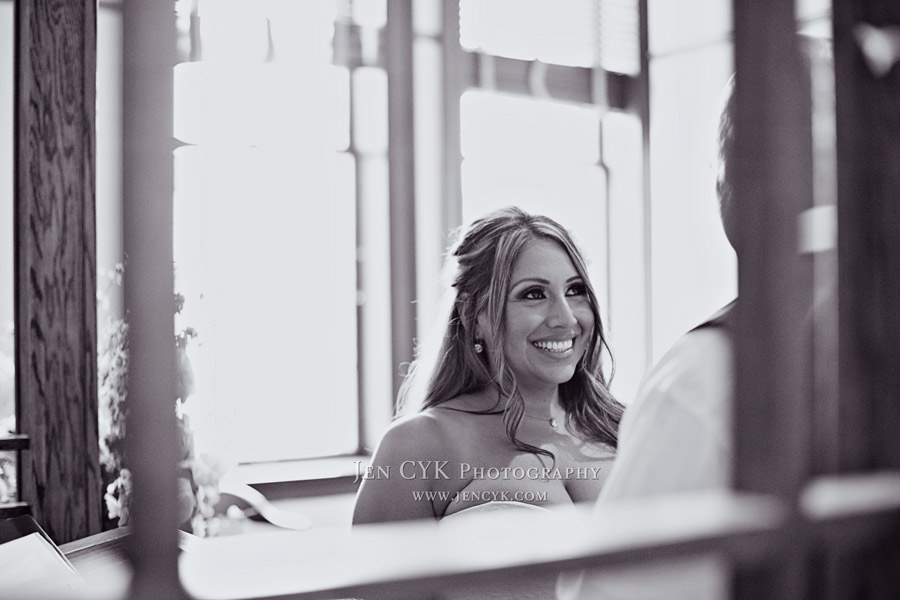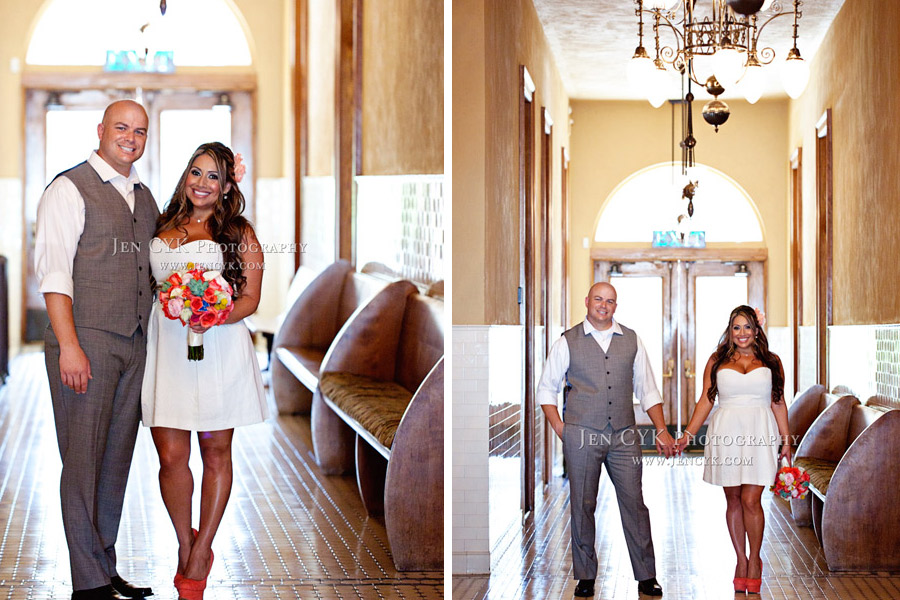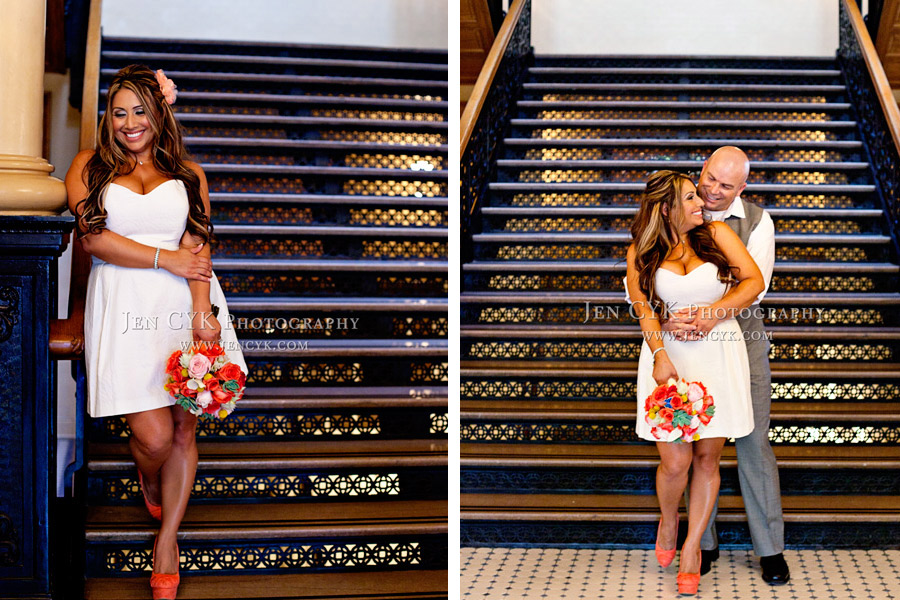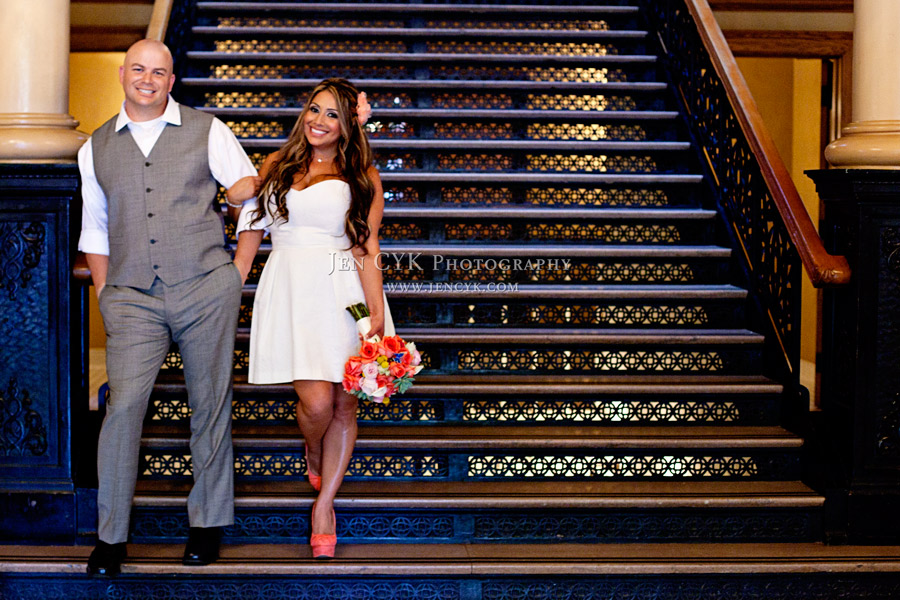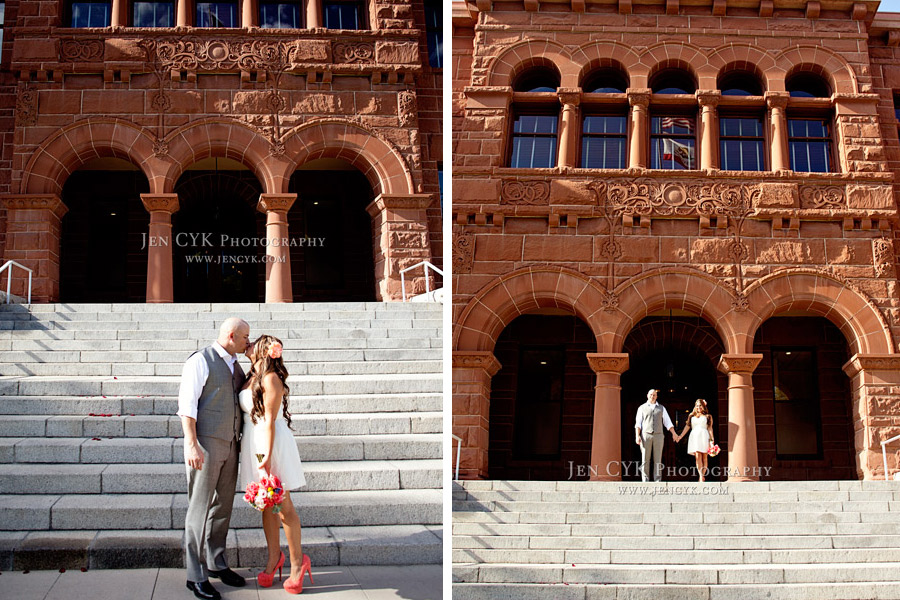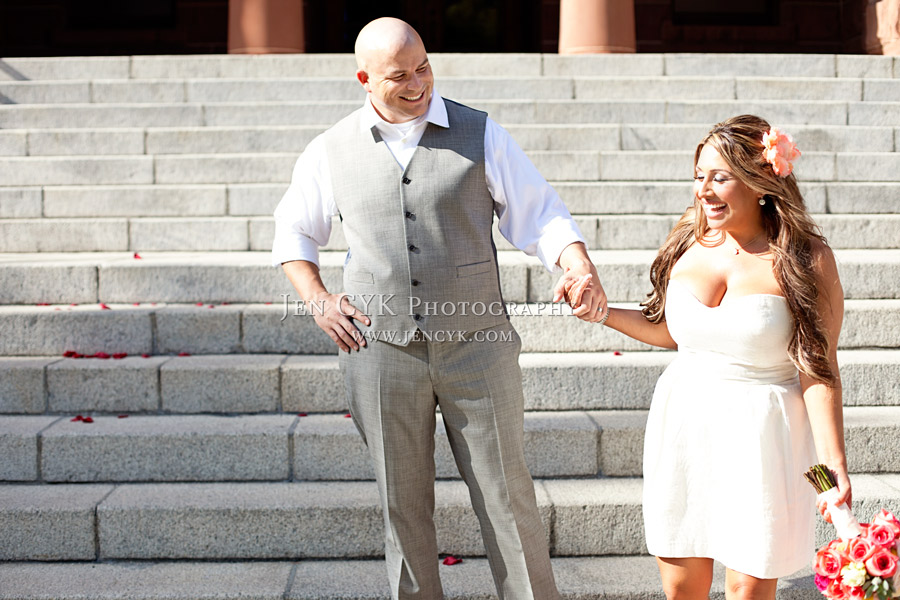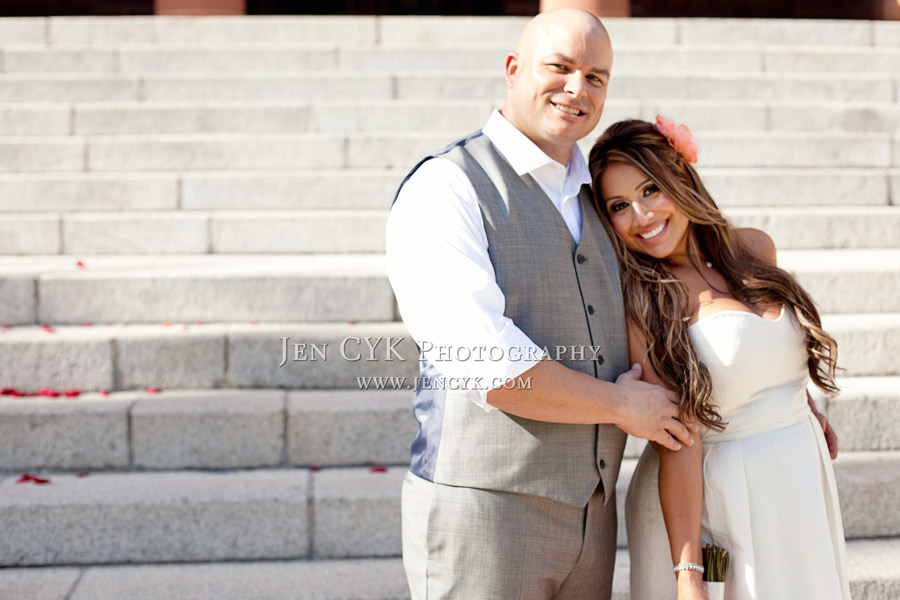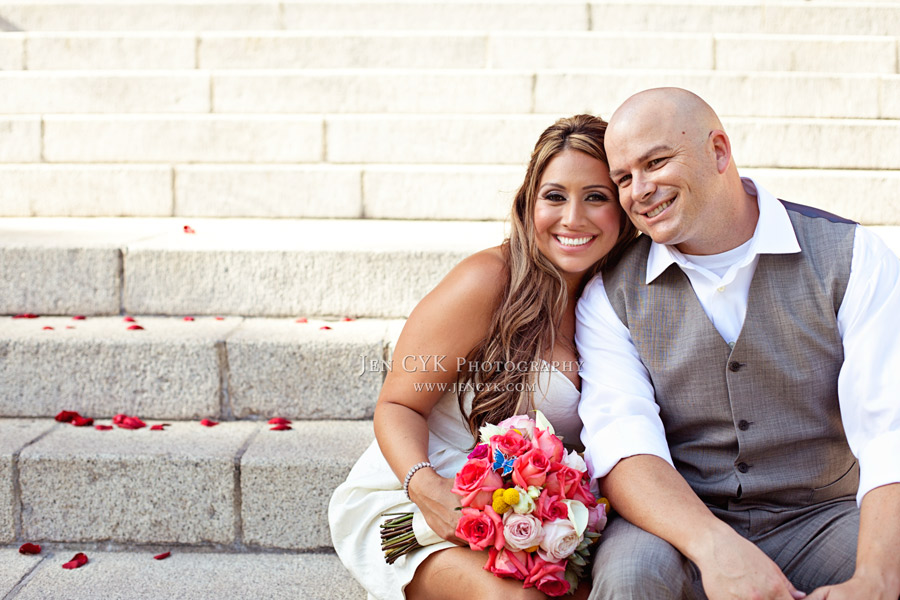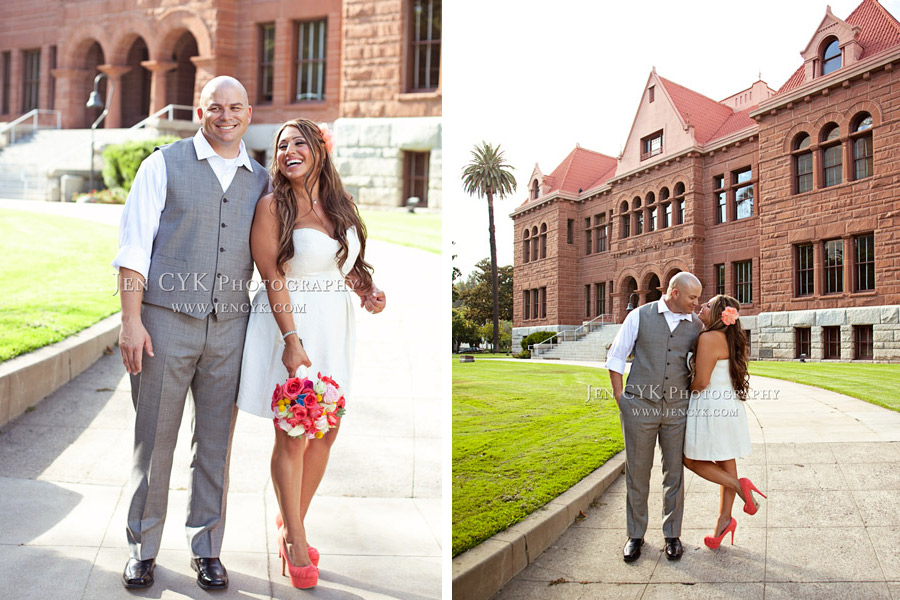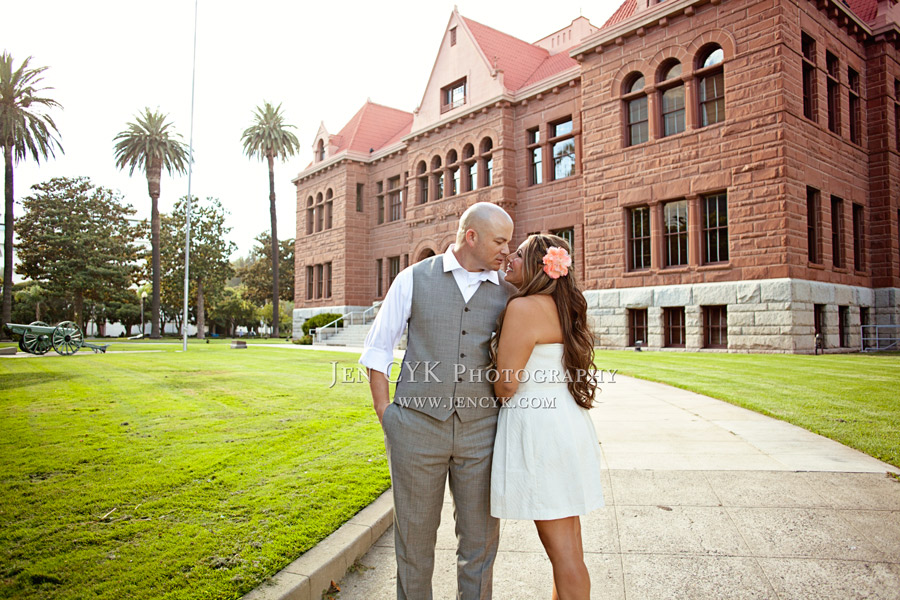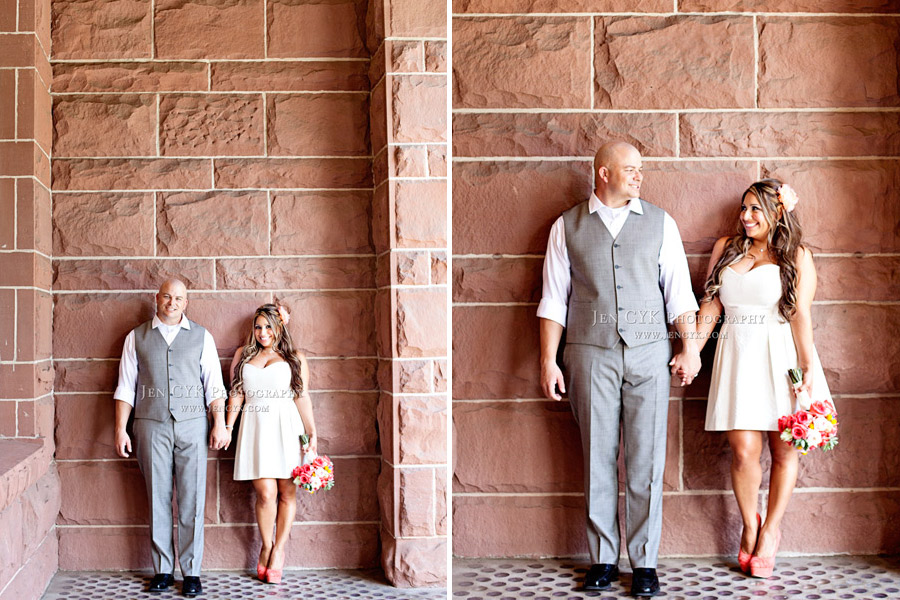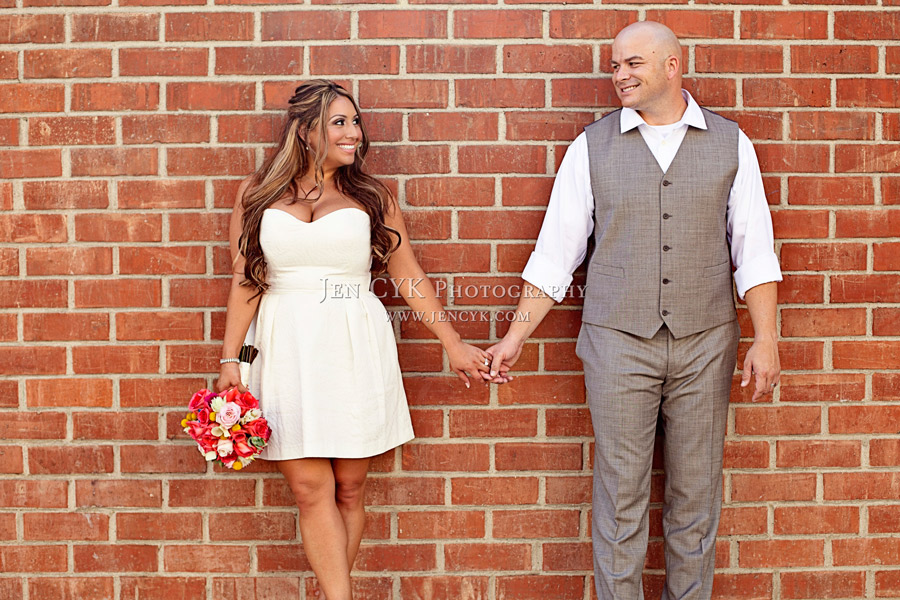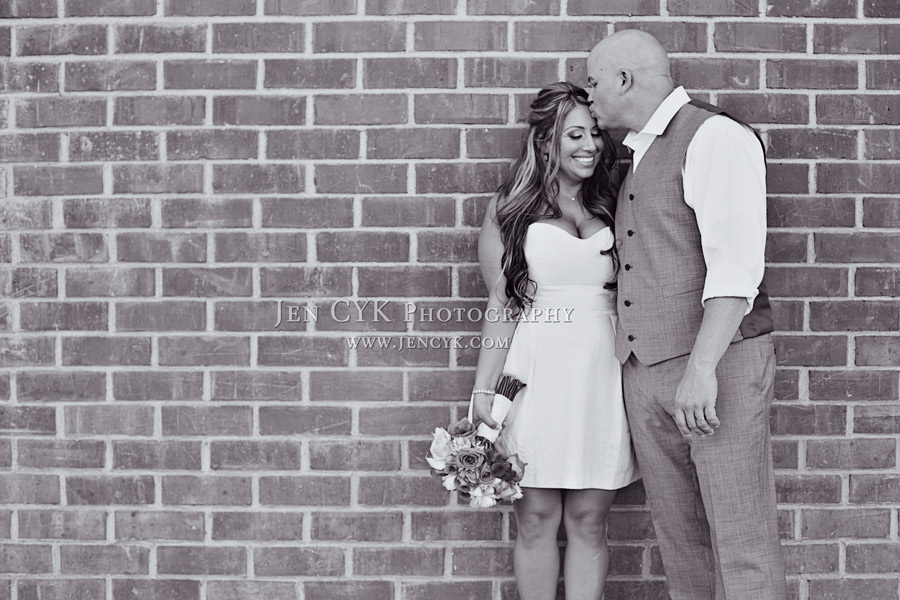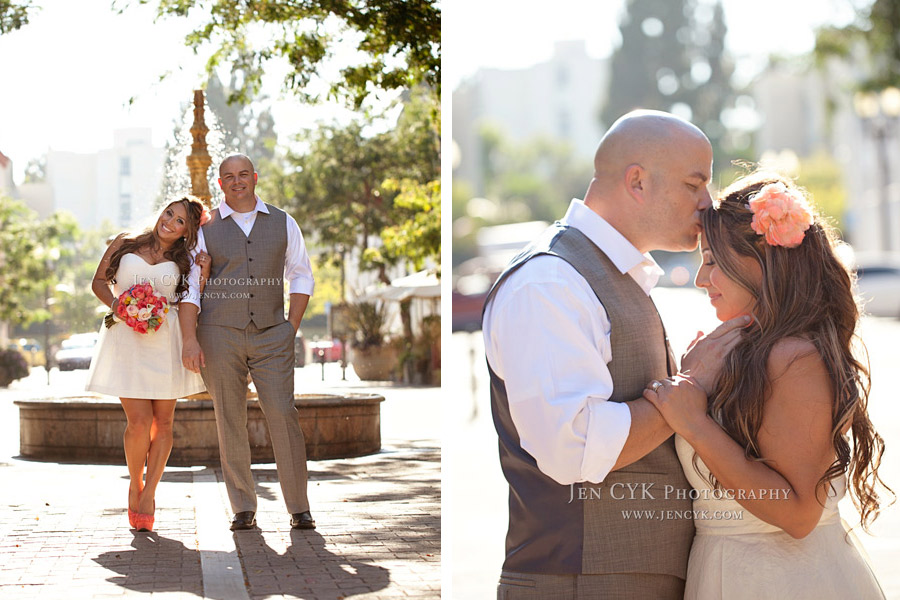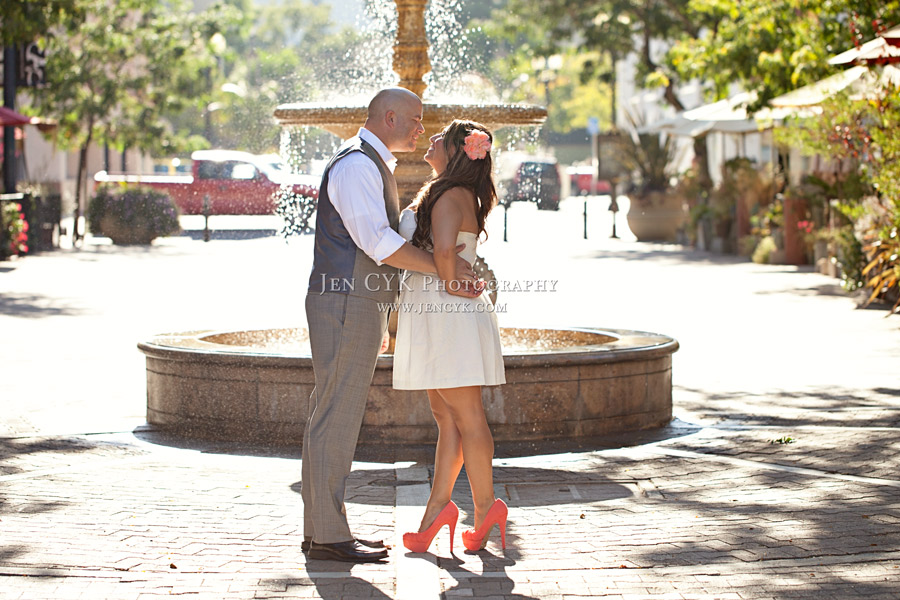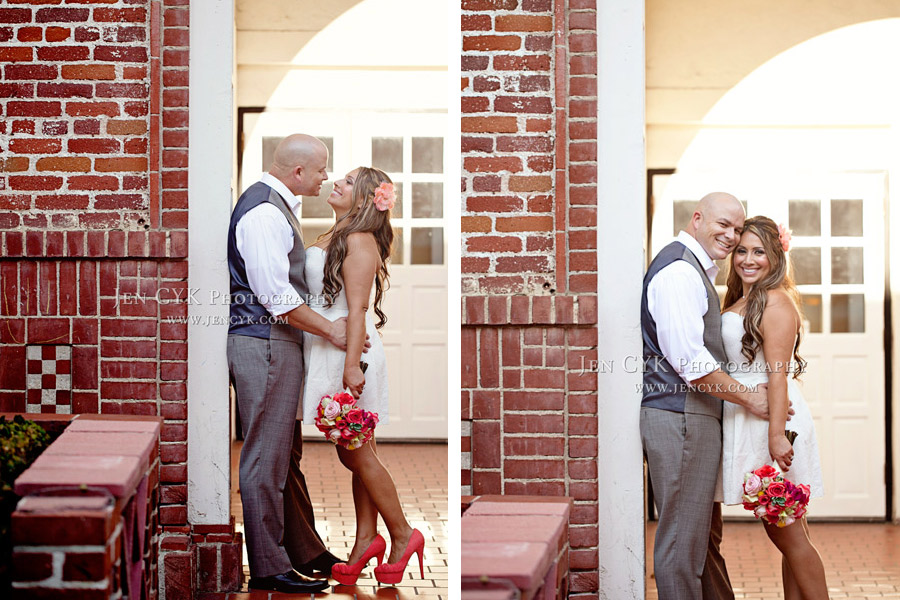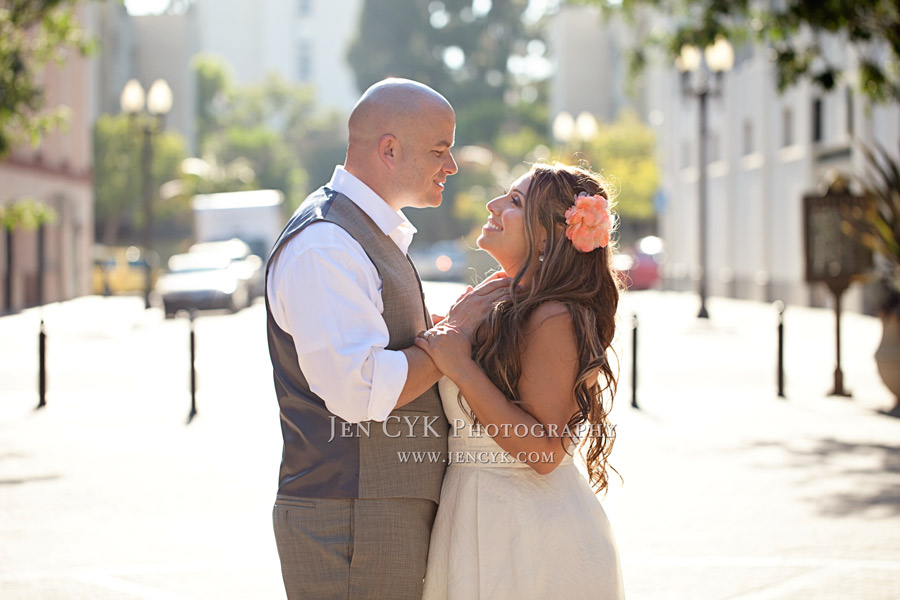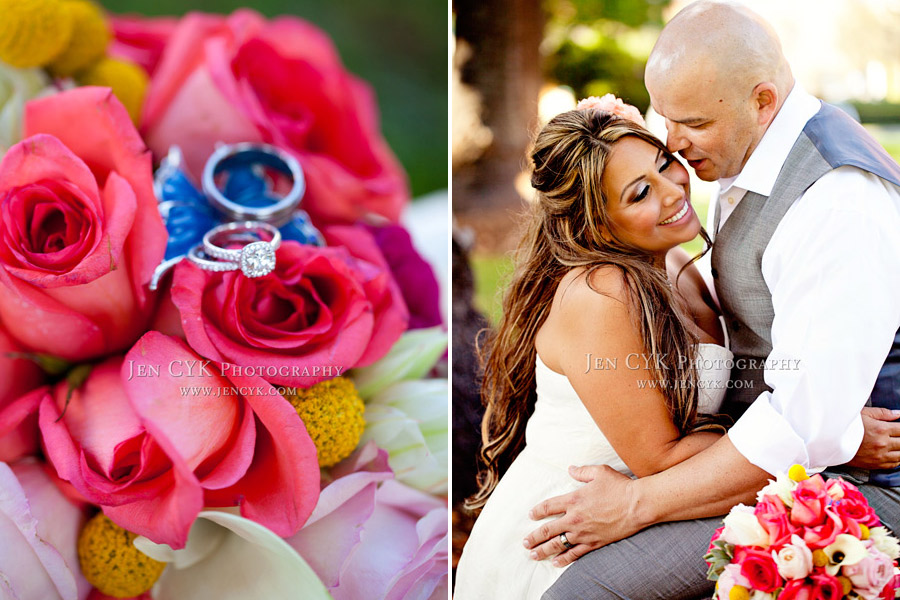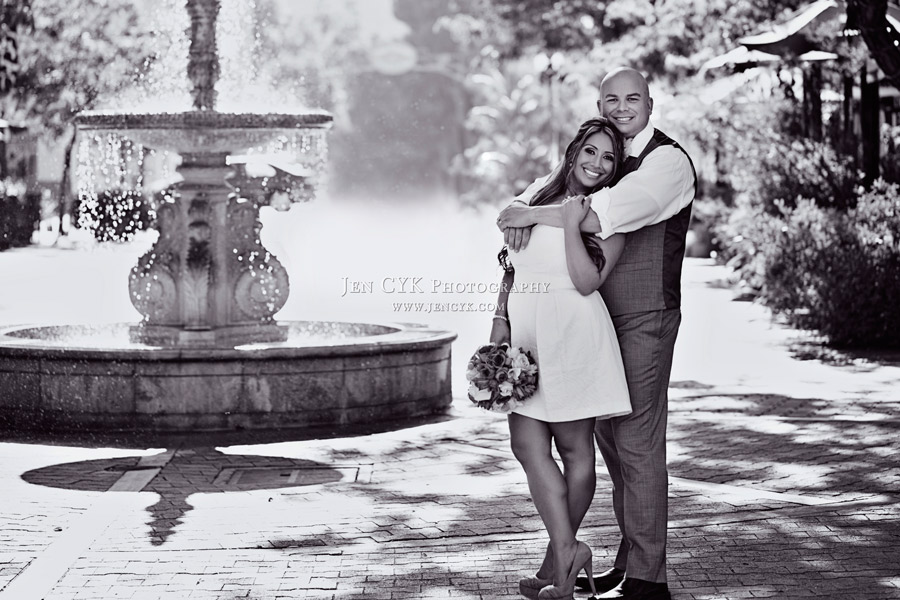 Are you considering a weekday wedding, Orange County elopement, or an Santa Ana/Orange County courthouse wedding? I would absolutely adore creating gorgeous pictures that will make you smile your entire life! Contact me to chat about being your photographer for your Orange County wedding.