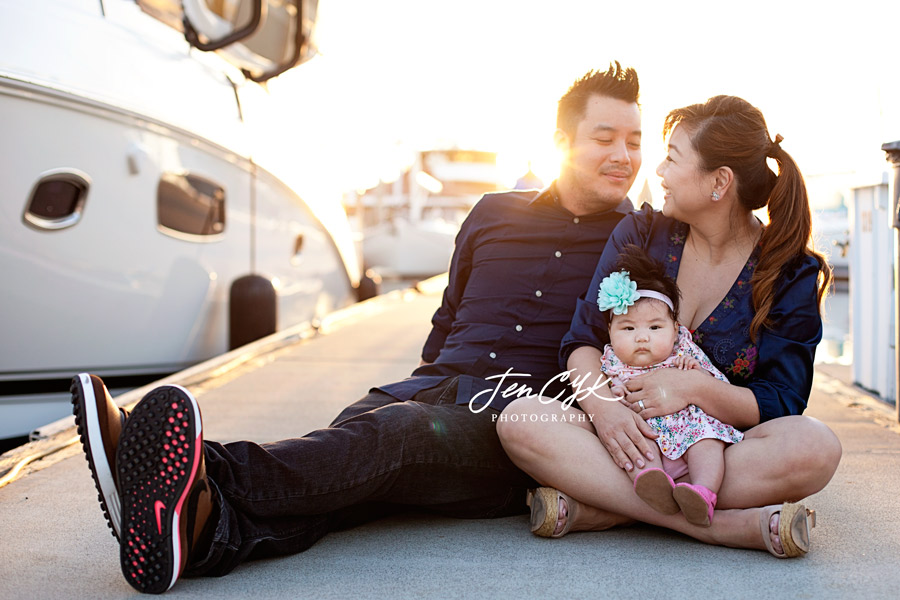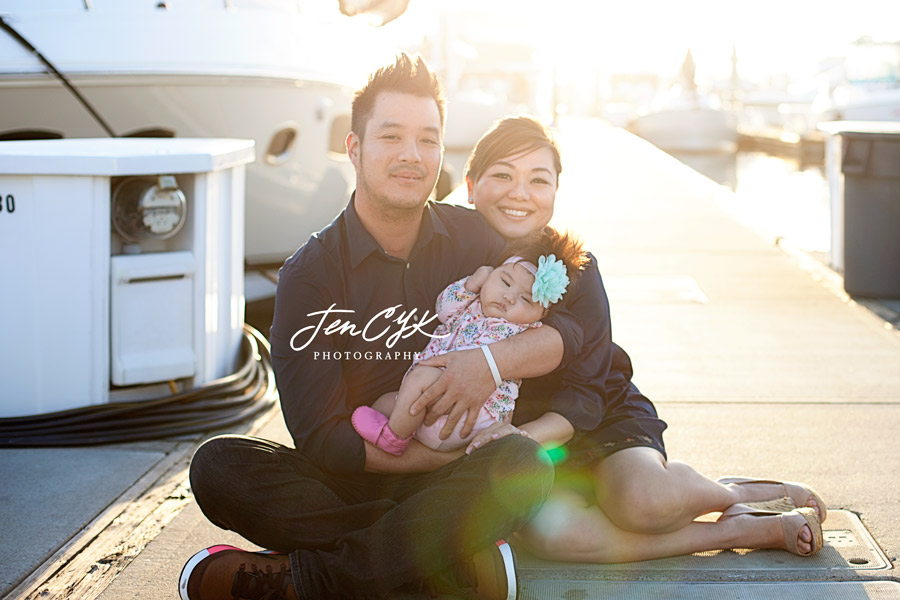 She arrived only four months ago (and seriously, her newborn pictures were GORGEOUS, so grab a quick recap, here). And it's like BOOM! Cindy and Derek's little girl is a whole new person since we last met! With basically the best hair that ever existed.
She was a mellow baby this particular day, but her fluffy cheeks were glowing in the best of ways from the golden Marina del Rey sunset.
These first year pictures are everything for parents. How can you not love seeing your sweet baby through someone else's eyes, documented perfectly every few months. That's what I'm here for, to make you smile, always. Contact me if we haven't met yet. Trust me, and all of these amazing people you meet on this little corner of the internet. It will be a decision you'll cherish, forever!